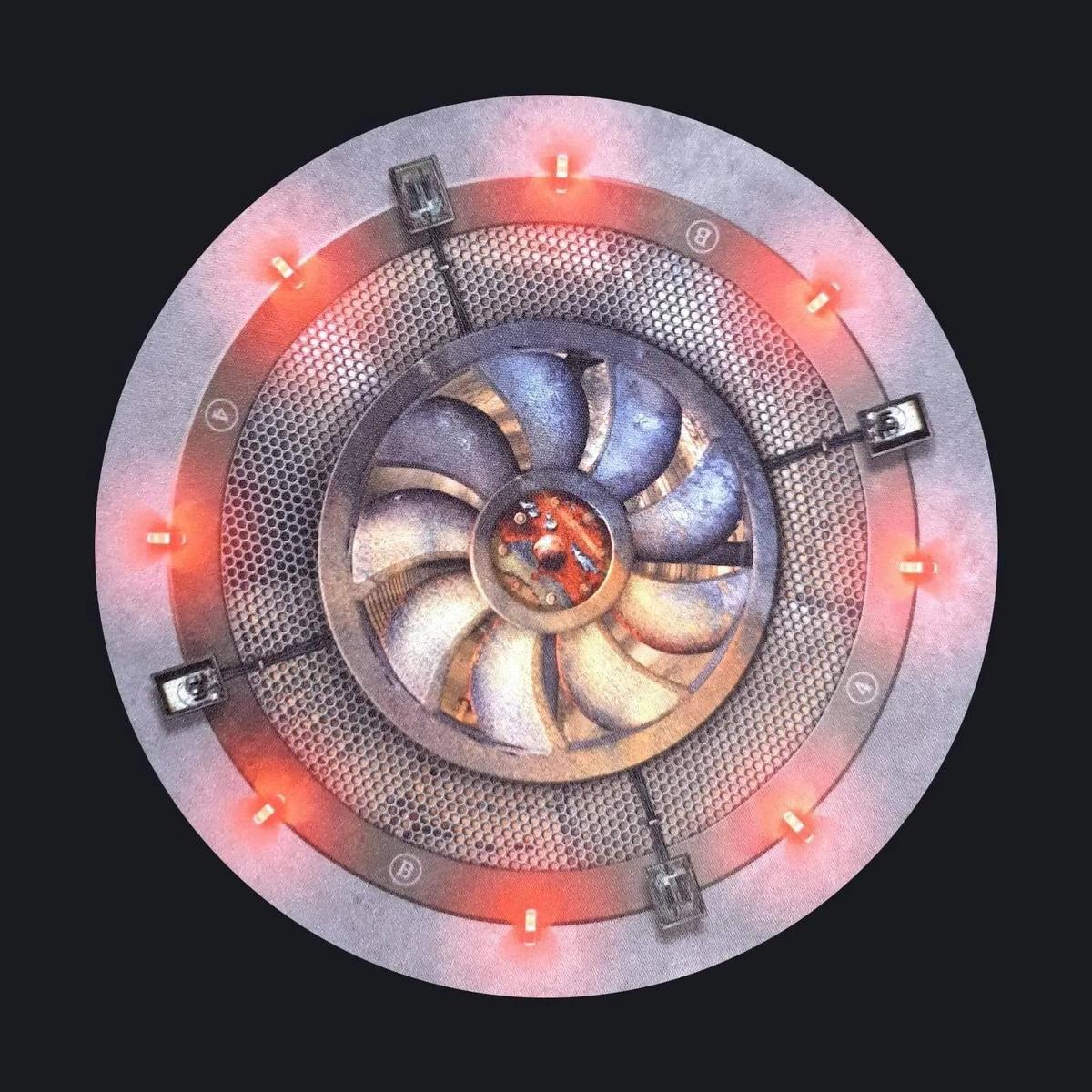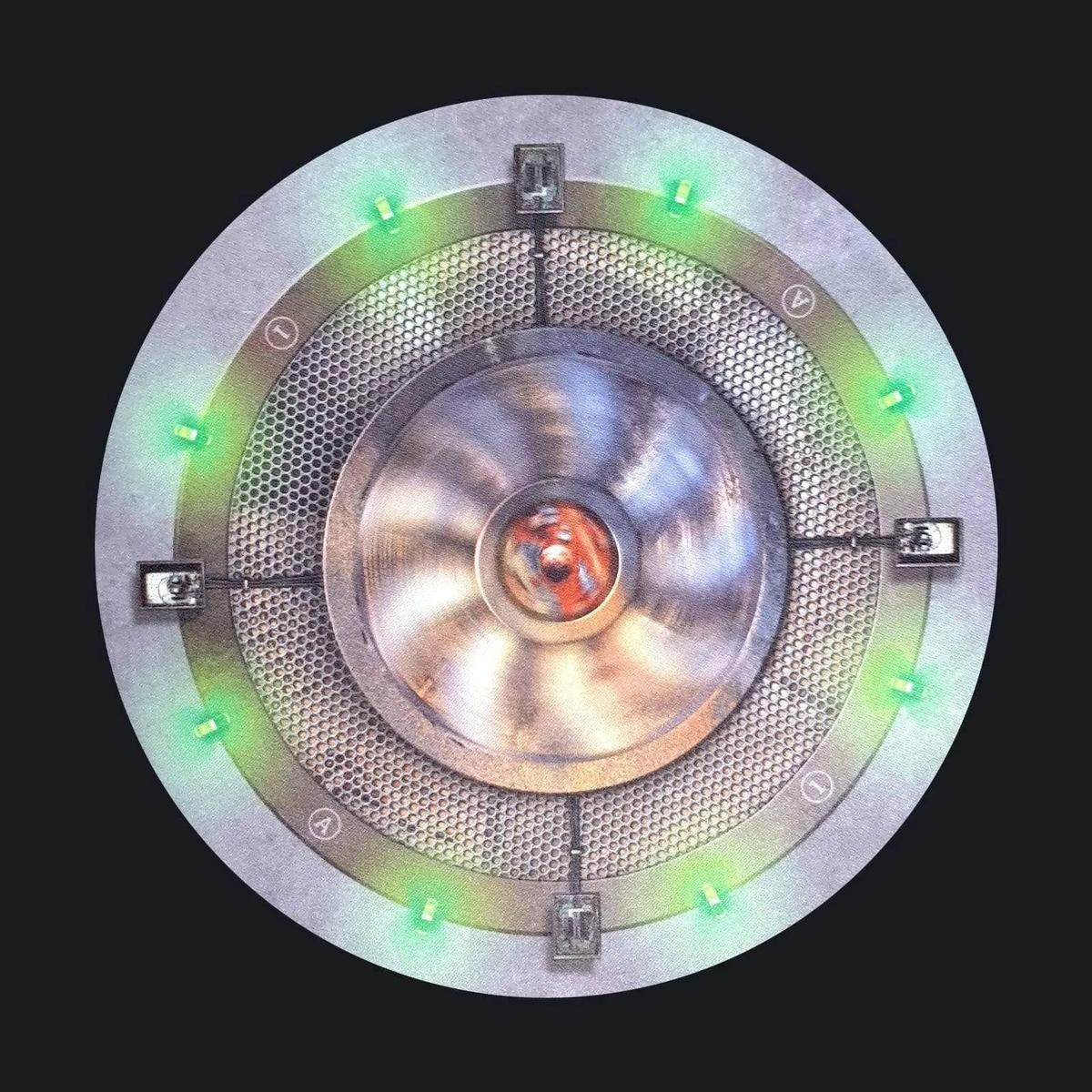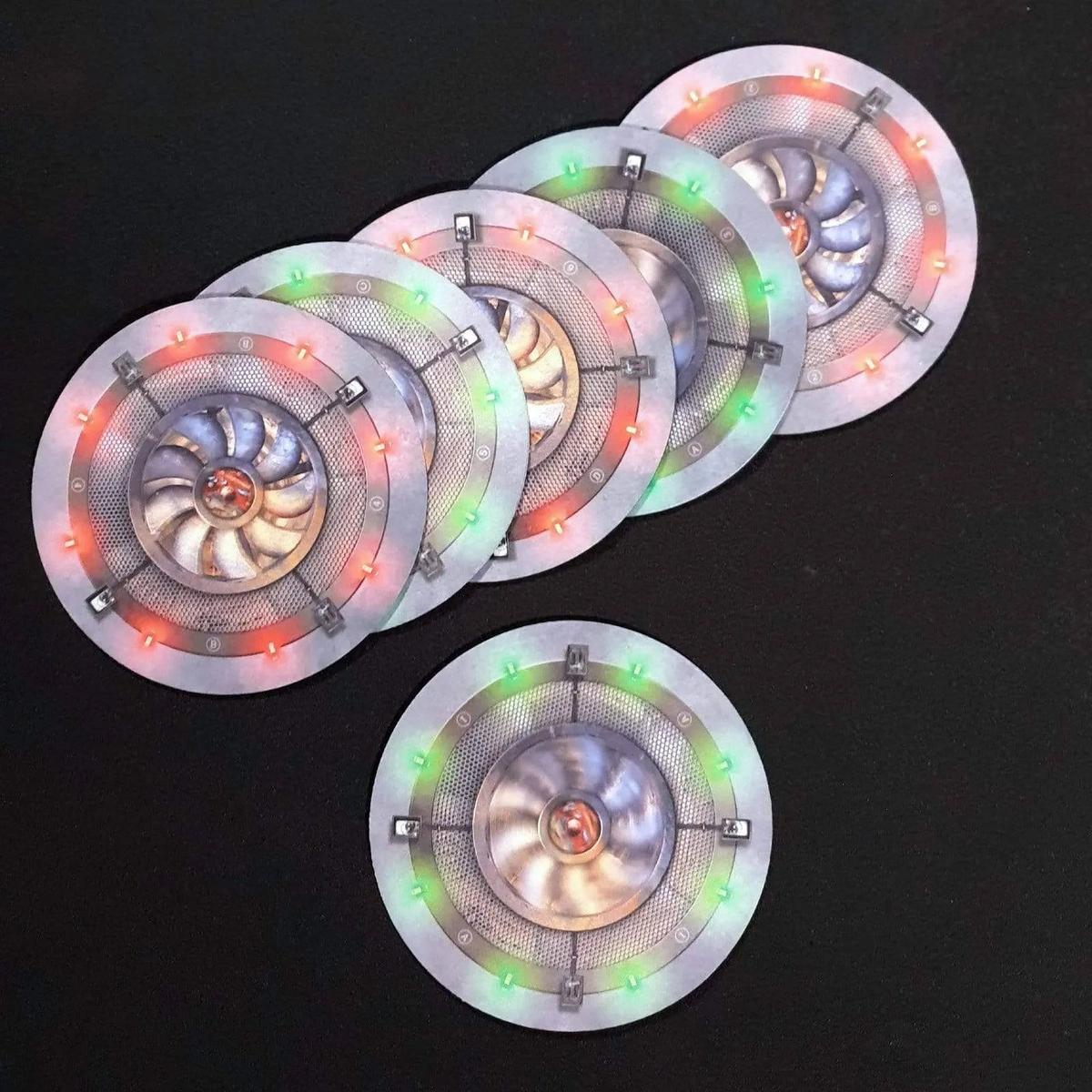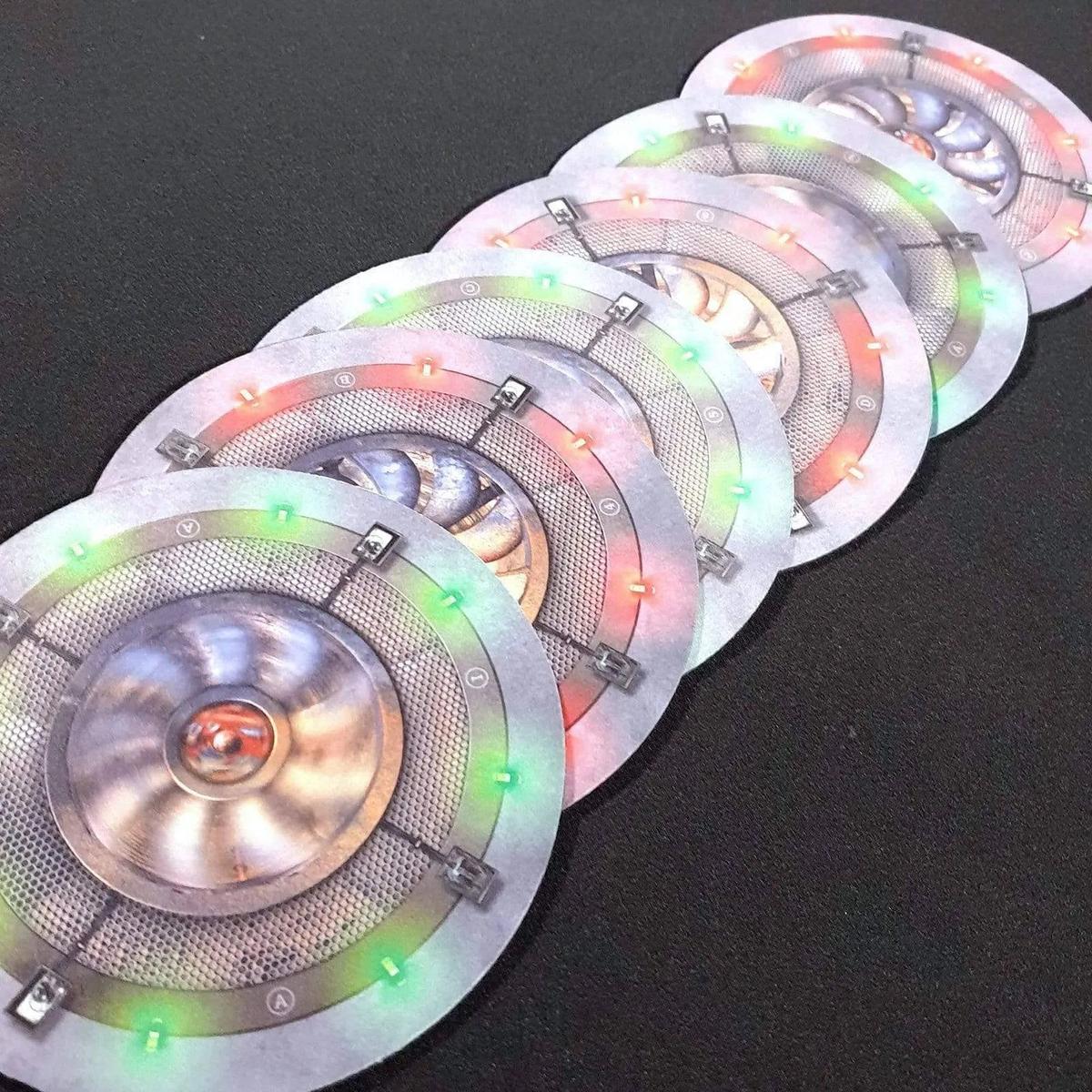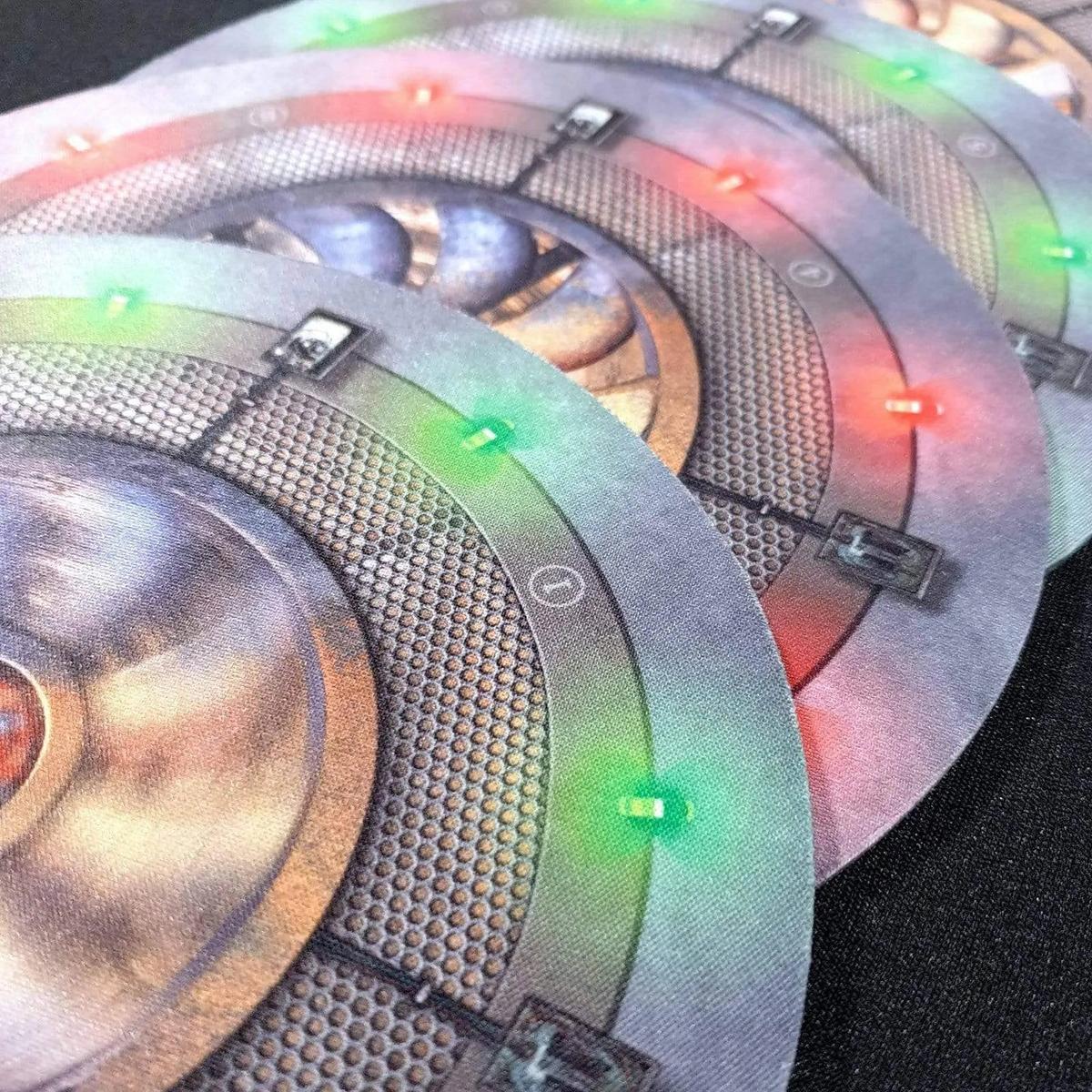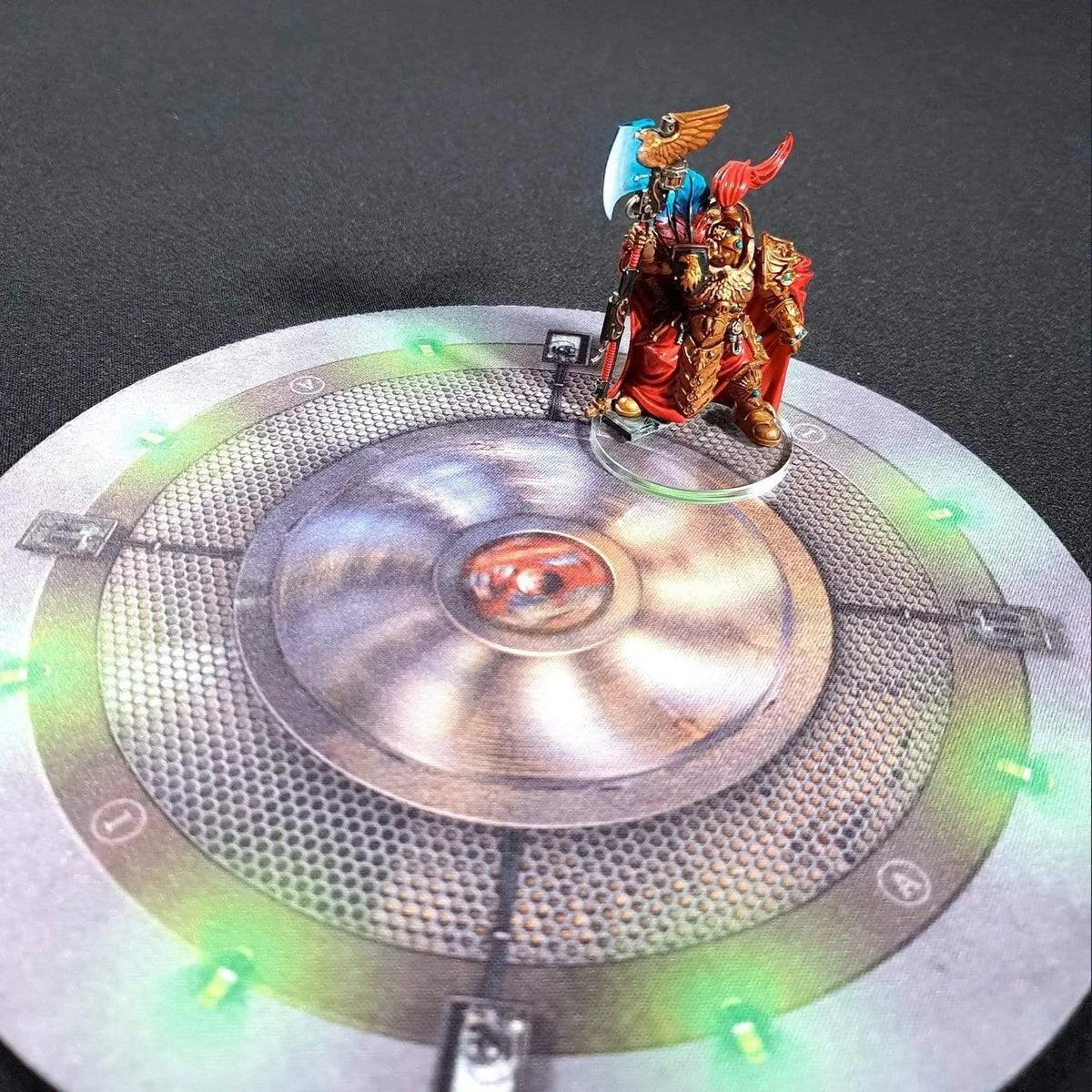 Warhammer 40000 V9 Neoprene Lenses
In stock
🎁 Free delivery from 200€
AA BB C D Objective Marker - 1 2 3 4 5 6 for Warhammer 40000 v9.


Simple, immersive, these lenses will fit into any type of table or setting. They represent stationary or operating turbine silos.
Goals scored: A1 / B2 / A3 / B4 /C5 / D6
Diameter 19.54cm (6 inches + 40mm)
3mm thick mousepad.
Hydrophobic layer.
Be careful, the prints were made by hand, it may happen that the design is out of alignment, but it is not disturbing for the game.
⚠️ We remind you that neoprene is a flexible and deforming material, which when cut or printed (hot at 300°) can be deformed. It is therefore possible that the size of the mats differs by + or - 1 inch.
The format cannot therefore be guaranteed (current rate of returns on this problem = less than 1% of orders)
Des tapis de jeu immersifs, beaux et résistants !
Tous les bénéfices d'un tapis de jeu Crank WArgame
REDUCES THE SOUND

ANTI-REFLECTION

NO WRINKLES

WATER PROOF

NON-SLIP

FREE BAG
Impression HD

HD prints at 300dpi
Hydrophobic and anti-UV layer.

2.6mm thickness

For more resistance,
the thickness is 2.6-3mm.

Important

Sizes can
vary very slightly.

Rounded edges

Avoid any detachment
and tearing of materials.
Bien mais....
Super mais l'un des disques a été imprimé dans un tissu plus épais, ce qui dénote des 5 autres.... J'ai contacté crank mais pas de réponse....
Bonjour, Navré pour se désagrément. Nous allons revenir vers vous.
Nickel 👌
Commandé le matin, reçu le lendemain dans ma boîte aux lettres. Simple, rapide, efficace… bravo 👍
Un client très content ! Merci !!
Produit conforme à la description, de très bonne qualité !
Entreprise très sérieuse, j'ai acheté 3 articles pour le moment (jeu d'échec, playmate double face et des objectifs pour w40k). Le colis est soigneusement emballé, très bien protégé, l'envoi est très rapide. Bref je suis entièrement satisfait ! Mon immersion dans mes jeux préférés est totale ! Je commanderai surement bientôt d'autres articles !
Un grand merci à vous !
Pratique et qualitatif.
Accessoires ma fois, fort utile, me permettant de ne plus ressortir le mètre toutes les deux minutes pour être
sûr d'être à porté d'objectif.
Cependant, je rejoint une remarque déjà émise par un autre utilisateur, je pense que d'autre motif serais la bienvenue.
Trés utile pour cette V9, les motifs sont sympa .
Rien à dire, un produit à acheter et à un prix très resonnable! Un excellent rendu graphique s'adaptant à toutes table 40k, la matière super pour le rangement et la longévité. Le service est parfait. Bravo et merci Crank Wargame. Au plaisir pour d'autres commandes
Super bien
Merci à Chris pour son dévouement car il y a eu un petit problème de livraison mais tout ses bien fini et pour le produit super bien l'impression sont plein de détails et la matière et vraiment bien il sont super pour des objectifs merci a toutes l'équipe.
Objectifs Warhammer 40000 V9 en Neoprene
Très bon. Ce serait bien de proposer d'autres motifs à ce format.