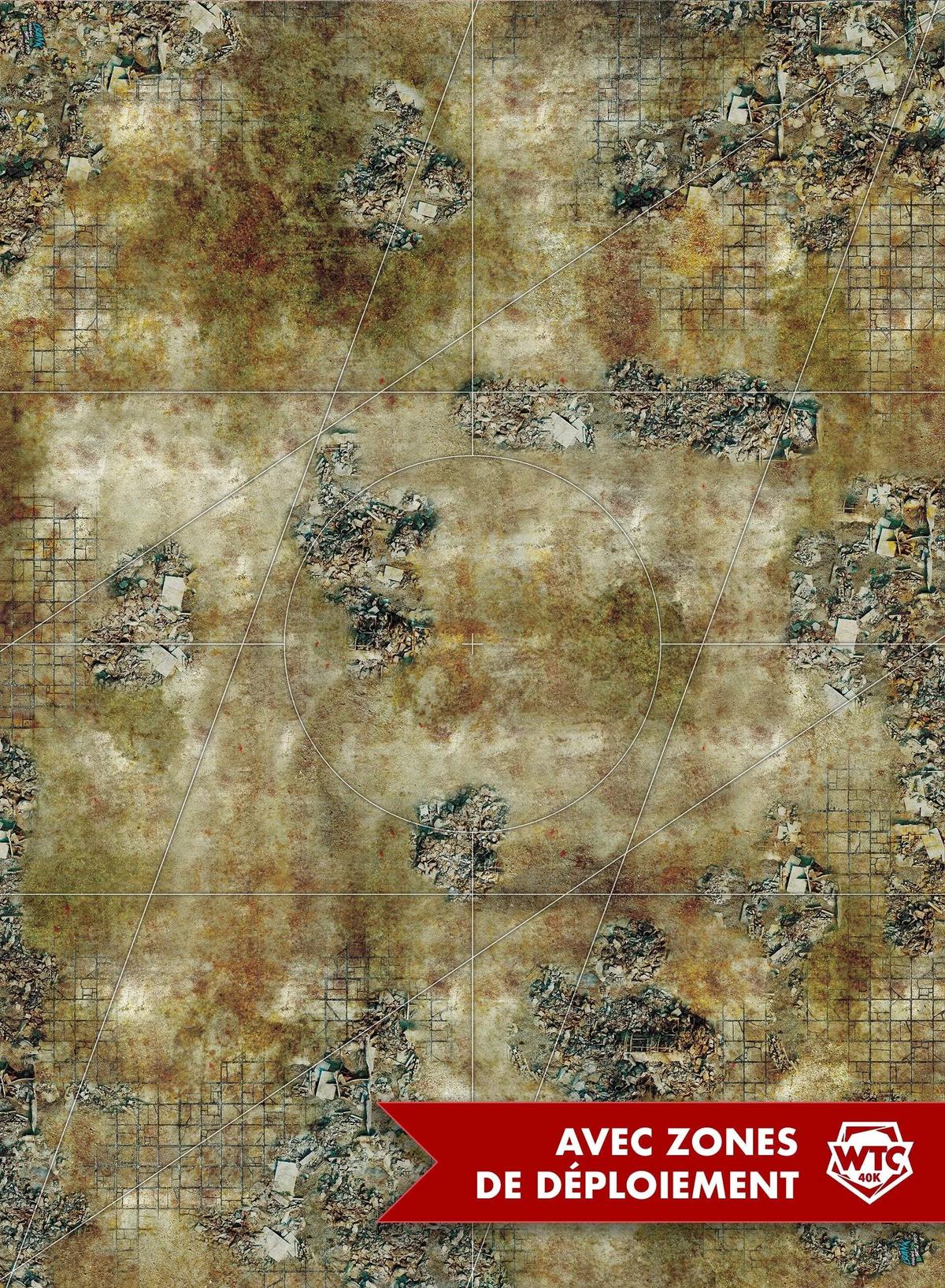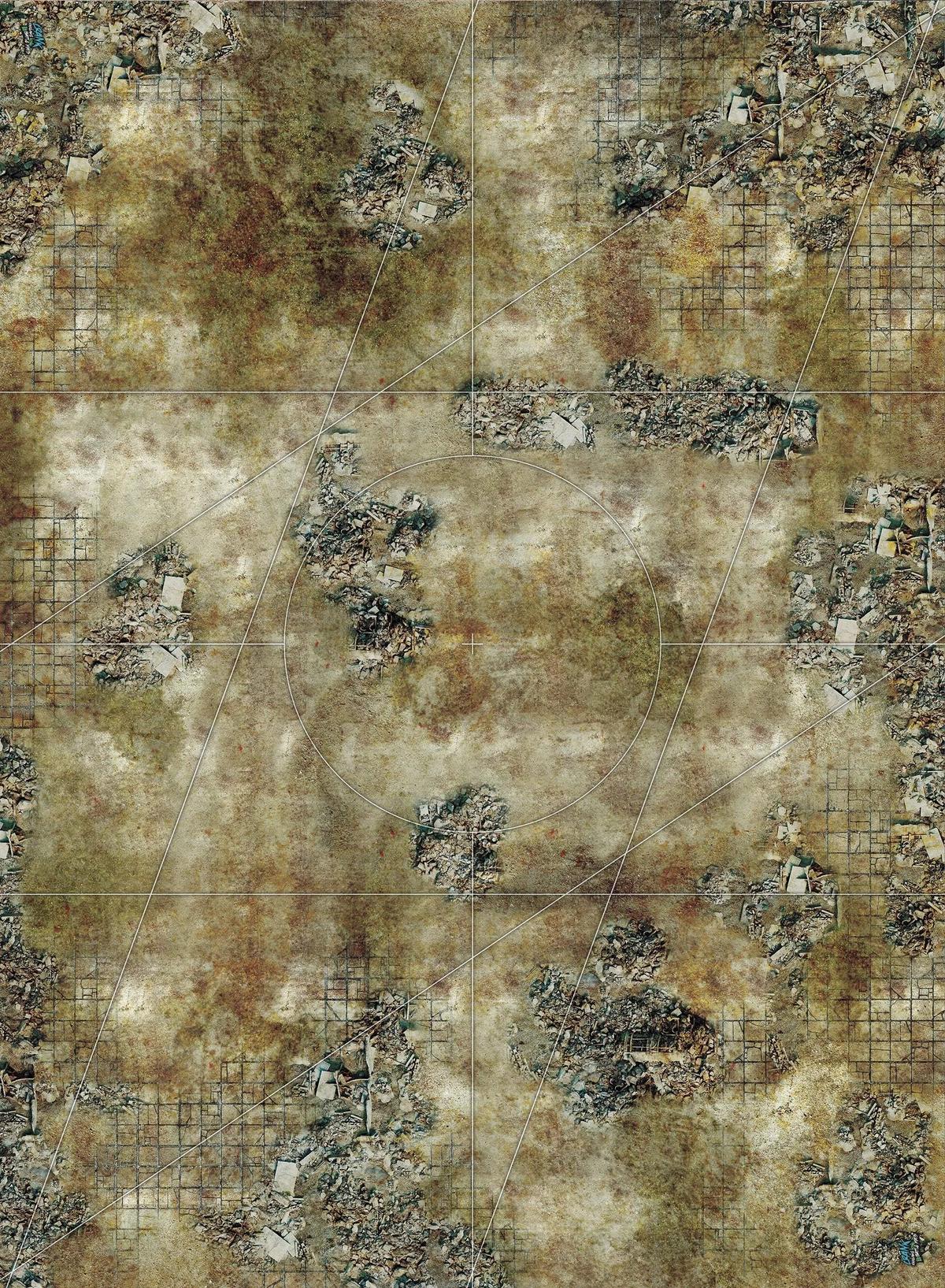 Battlezone 60x44 Avec zone de déploiement Wh40k - Tapis de jeu compétitif
🎁 Free delivery from 200€
Zone de bataille compétitif  de 60x44 pouces  (152cm x 112cm COMPETITIF WTC).
Game mat en mouse pad double face. Transformez vos tables en véritable champ de bataille issus de tous vos films et livres préférés ! 
Caractéristique
Caractéristiques de ce tapis de jeu :
Recto/Verso
Taille : 60''x44'' - 152cm x 112cm
Sacoche "Battle Bag" OFFERTE !
Tapis de jeux en Néoprène et jersey (mouse pad). 
Impression hautement détaillée "Full color"
Épaisseur : 2 à 3mm
Résistant aux liquides
Anti-dérapant
Anti-plis et anti-bosse
Filtre UV anti-réflexion
Assure un mouvement doux des figurines
Adoucis le son des dËs tombant sur le tapis
Le poids du tapis assure un rendu parfaitement plat
Poids : 3,8kg
⚠️ We remind you that neoprene is a flexible and deforming material, which when cut or printed (hot at 300°) can be deformed. It is therefore possible that the size of the mats differs by + or - 1 inch.
The format cannot therefore be guaranteed (current rate of returns on this problem = less than 1% of orders)
Des tapis de jeu immersifs, beaux et résistants !
Tous les bénéfices d'un tapis de jeu Crank WArgame
REDUCES THE SOUND

ANTI-REFLECTION

NO WRINKLES

WATER PROOF

NON-SLIP

FREE BAG
Impression HD

HD prints at 300dpi
Hydrophobic and anti-UV layer.

2.6mm thickness

For more resistance,
the thickness is 2.6-3mm.

Important

Sizes can
vary very slightly.

Rounded edges

Avoid any detachment
and tearing of materials.