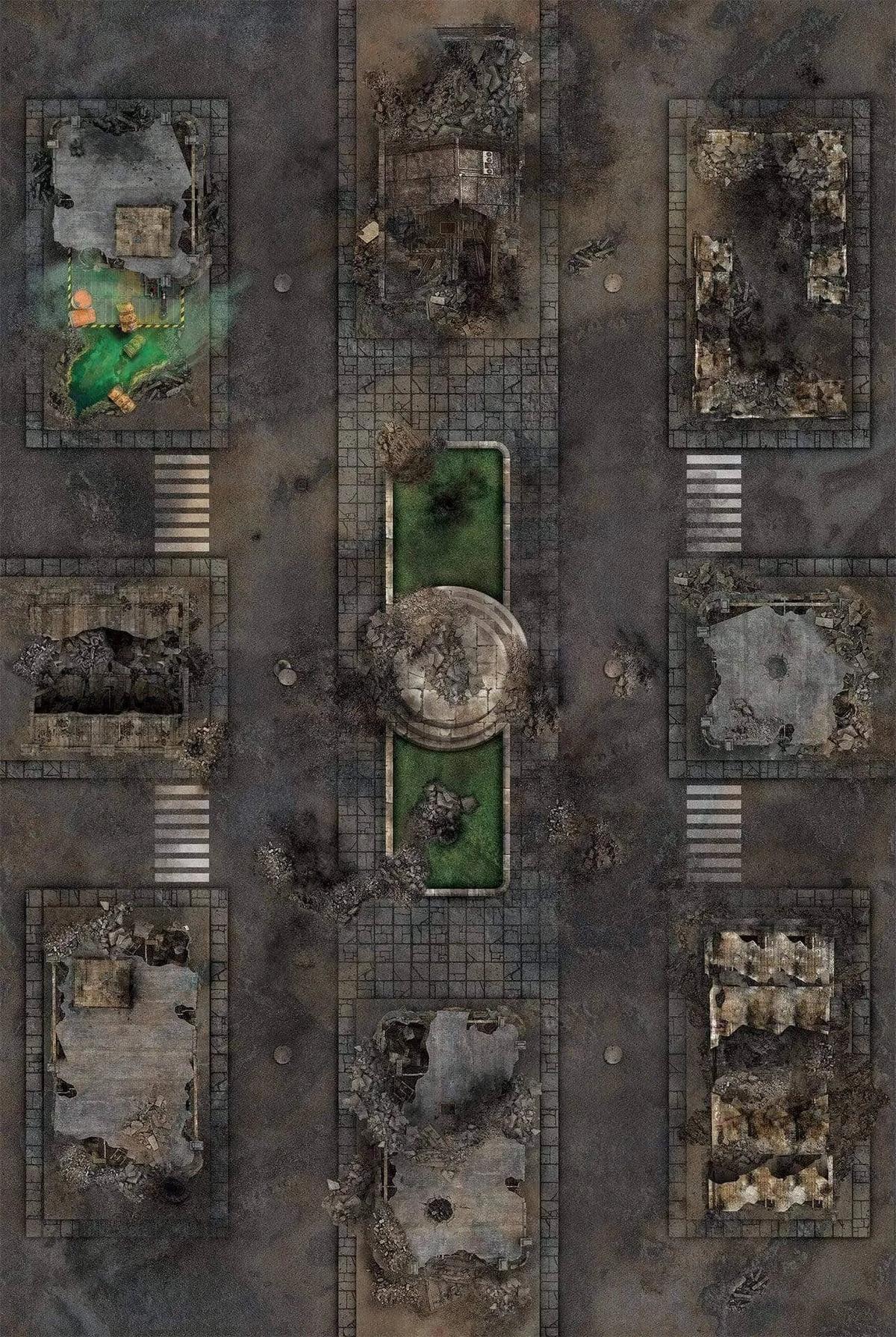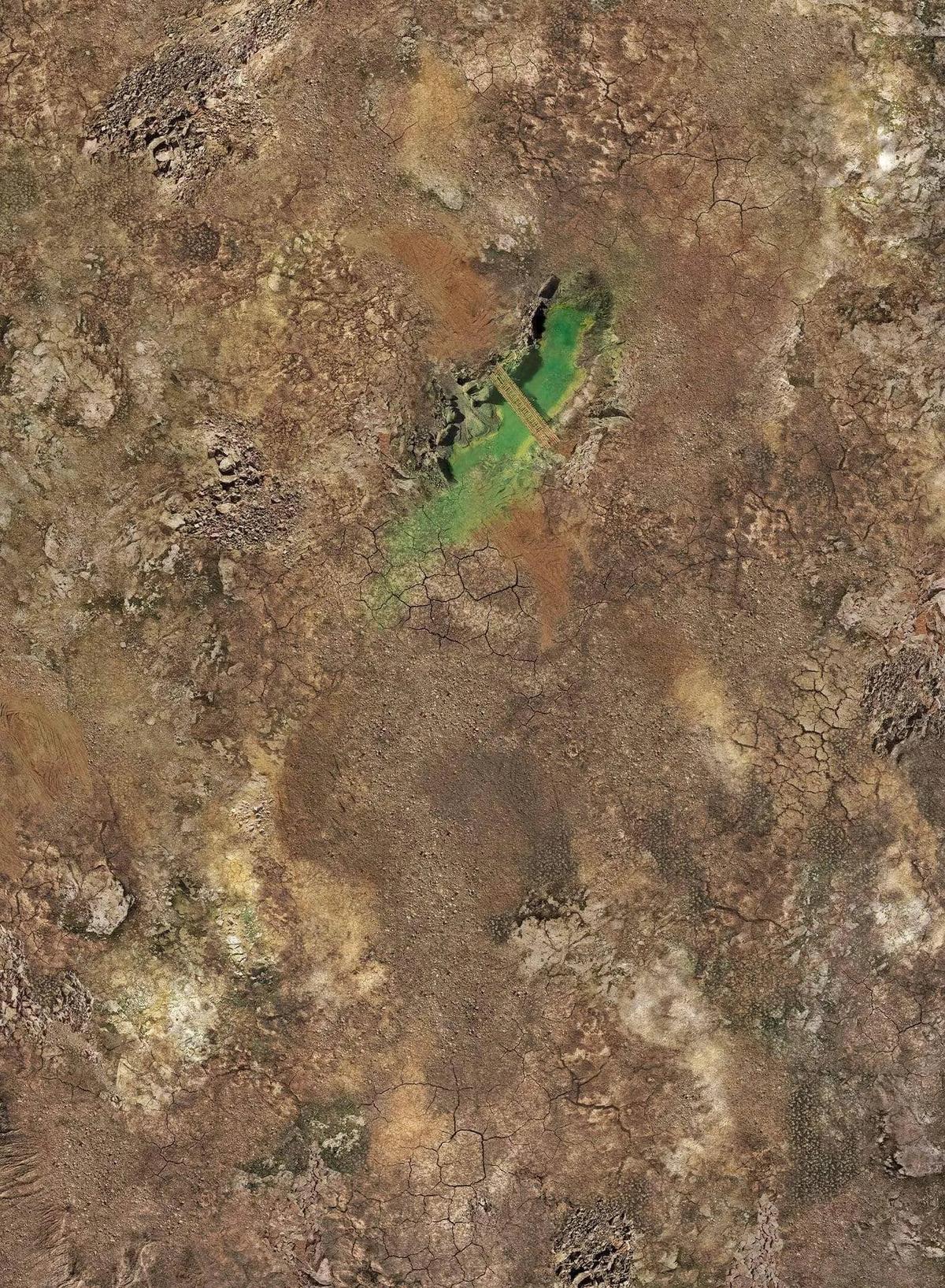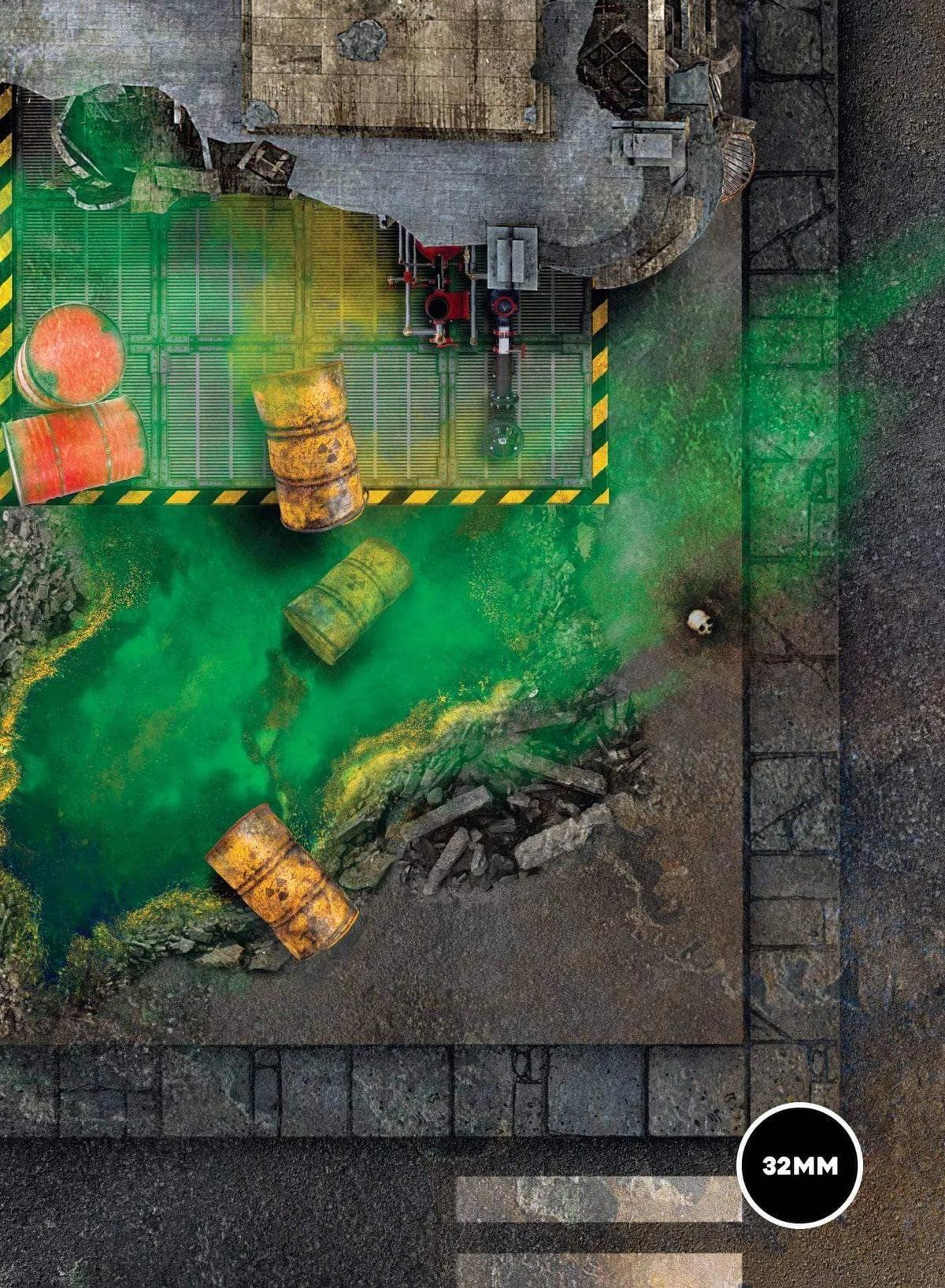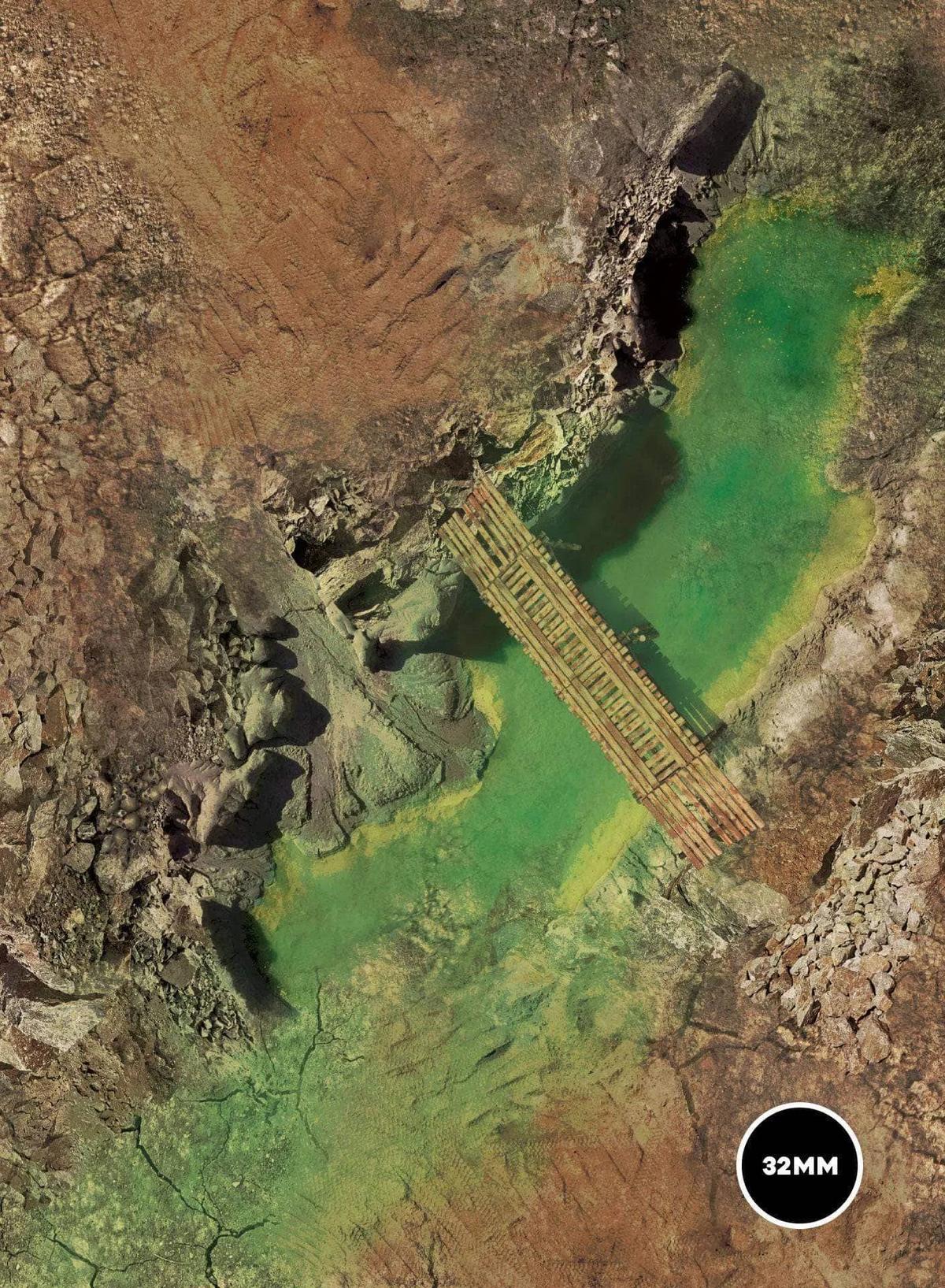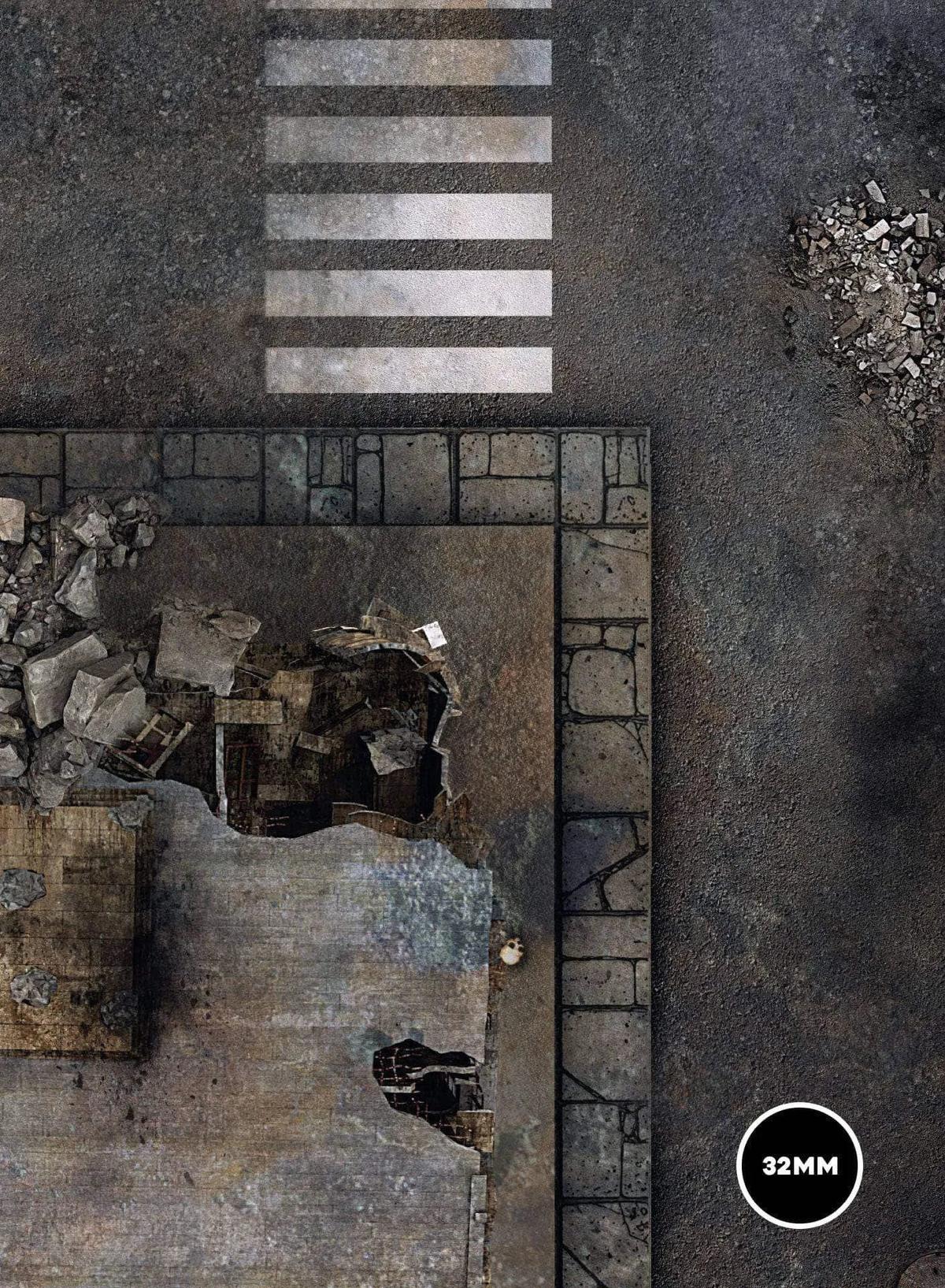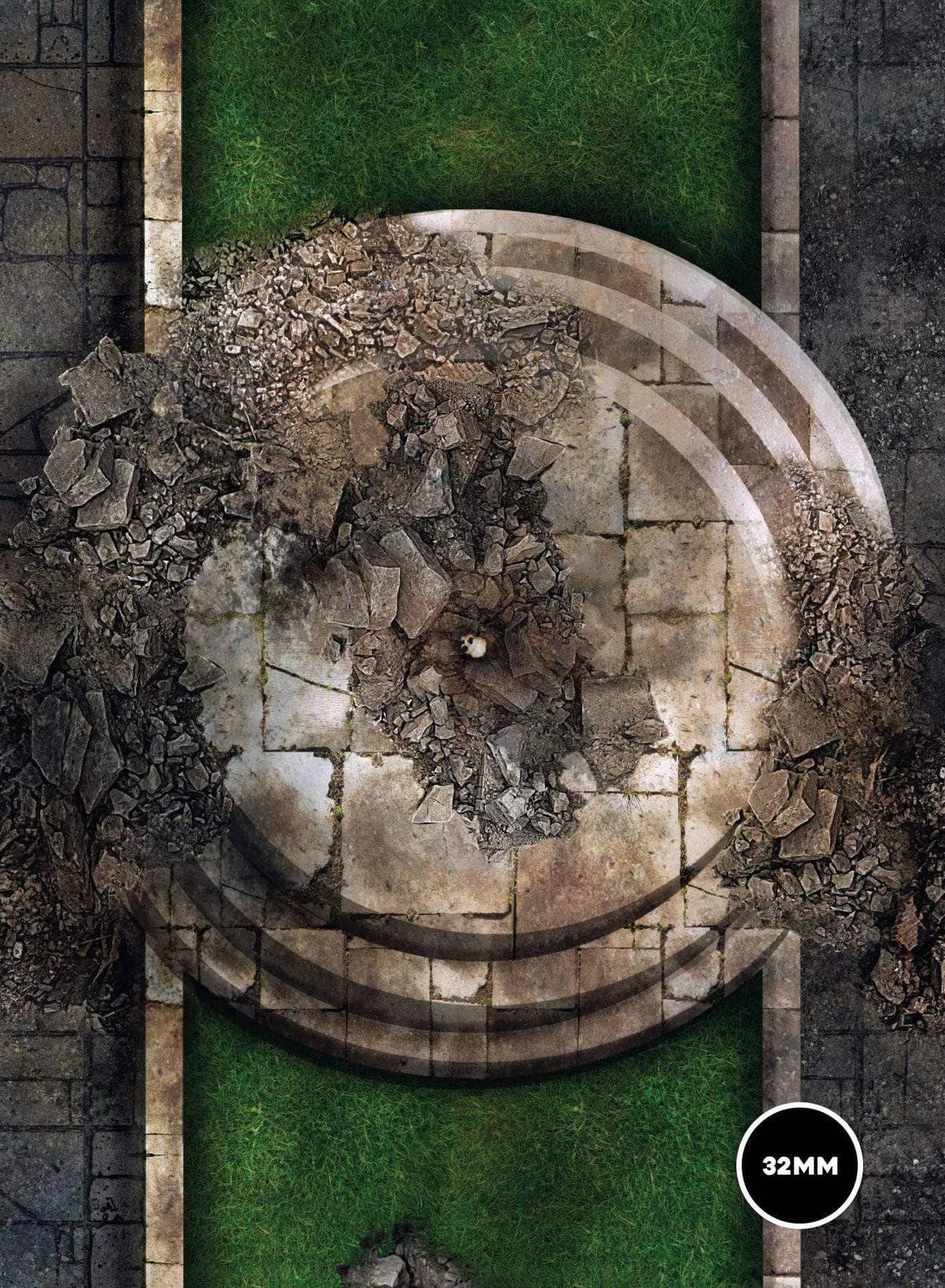 Apocalypse & Wasteland - 60X44 - Double Sided Playmat
🎁 Free delivery from 200€
City and post apo battle zone Recto/Verso of 152cm x 112cm. Two worlds on one mat.
Double-sided mouse pad game mat. Turn your tables into a real battlefield from all your favorite movies and books! 

Standard size for all types of miniature games, role-playing games or board games.
 
Midtown mayhem game mat

The mousepad game mat Apocalypse from the Serie midtown mayhem mat depicts a street in the midst of urban warfare.
Characteristics
Features of this playmat:
Right/Back
Taille : 60''x44' - 152cm x 112cm
FREE "Battle Bag" bag!
Neoprene and jersey play mats (mouse pad). 
Highly detailed "Full color" print
Thickness: 2 to 3mm
Liquid resistant
Anti-slip
Anti-crease and anti-bump
Anti-reflection UV filter
Ensures smooth movement of figures
Soften the sound of the dice falling on the carpet
The weight of the carpet ensures a perfectly flat rendering
Weight: 3.8kg
⚠️ We remind you that neoprene is a flexible and deforming material, which when cut or printed (hot at 300°) can be deformed. It is therefore possible that the size of the mats differs by + or - 1 inch.
The format cannot therefore be guaranteed (current rate of returns on this problem = less than 1% of orders)
Des tapis de jeu immersifs, beaux et résistants !
Tous les bénéfices d'un tapis de jeu Crank WArgame
REDUCES THE SOUND

ANTI-REFLECTION

NO WRINKLES

WATER PROOF

NON-SLIP

FREE BAG
Impression HD

HD prints at 300dpi
Hydrophobic and anti-UV layer.

2.6mm thickness

For more resistance,
the thickness is 2.6-3mm.

Important

Sizes can
vary very slightly.

Rounded edges

Avoid any detachment
and tearing of materials.
Parfait
Très très bonne qualité, solide, kiffant, housse de transport pratique, dimension 60x44 respectées. Je recommande let's gooo
QUALITÉ
La qualité du tapis est parfaite, je ne m'attendais pas à une telle définition ! Parfait :)
Map wasteland
Habitué des tables de jeu en dur je suis ravi de cette Map , photoimpression très qualitative
Très réaliste top
size issue
the mat originally is 60" by 44".
I have a 59"1/2 by 43"3/4.....
Un client très content ! Merci !!
Produit conforme à la description, de très bonne qualité !
Entreprise très sérieuse, j'ai acheté 3 articles pour le moment (jeu d'échec, playmate double face et des objectifs pour w40k). Le colis est soigneusement emballé, très bien protégé, l'envoi est très rapide. Bref je suis entièrement satisfait ! Mon immersion dans mes jeux préférés est totale ! Je commanderai surement bientôt d'autres articles !
Un grand merci à vous !
La qualité est au rendez-vous.
Voici mon premier avis ET mon premier achat sur cette plateforme, qui plus est, c'est aussi mon premier tapis de jeux. Il ce peut donc, que mon avis soit peut structuré.
Je suis partis d'une envie, qui est de faire des parties de plus de 1200Pts. Un ami ayant déjà un tapis d'une taille de 44"par30", nous étions limités.
Le verdict est sans appel et la publicité n'est pas mensongère! Une taille de 60"par44", une texture lisse/agréable, une qualité d'impression qui nous met vite dans l'ambiance, le seul bémol
serais un léger replis du tapis (dût à l'enroulement) mais qui est très vite oublié par les points positifs.
Avec mon amis, nous avons déjà testé une partie en 1500Pts et nous fumes agréablement surpris par le rendu! Pas de gêne, pas de plis, etc...
Compte rendu de l'article: C'est un grand OUI pour ce tapis, qui plus est réversible, donc si vous souhaitez sauter le pas n'hésitez pas! Certes, le prix est plus élevé que ceux avec une seul impression
mais cela évitera une certaine redondance, pour les futures parties à venir.
Cordialement