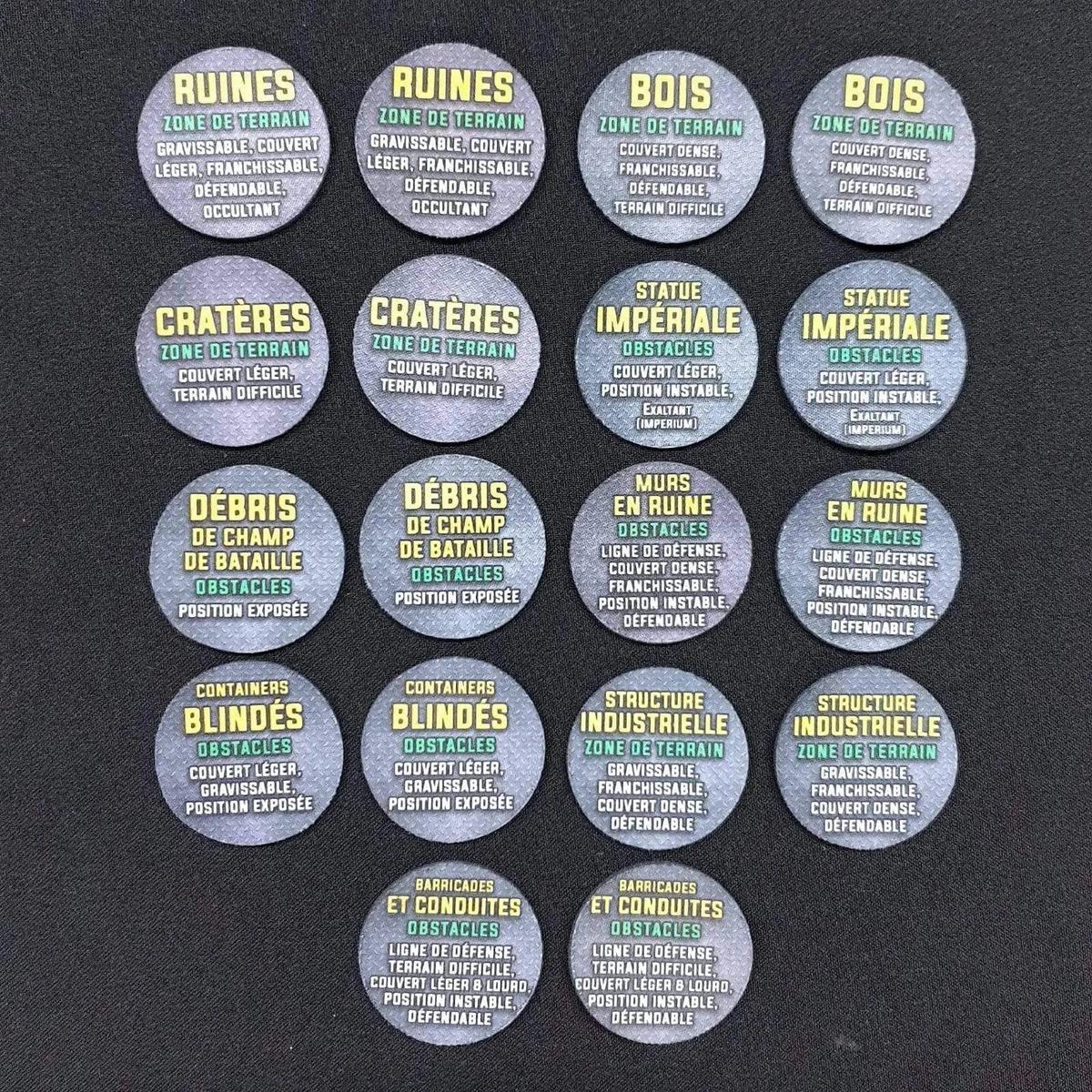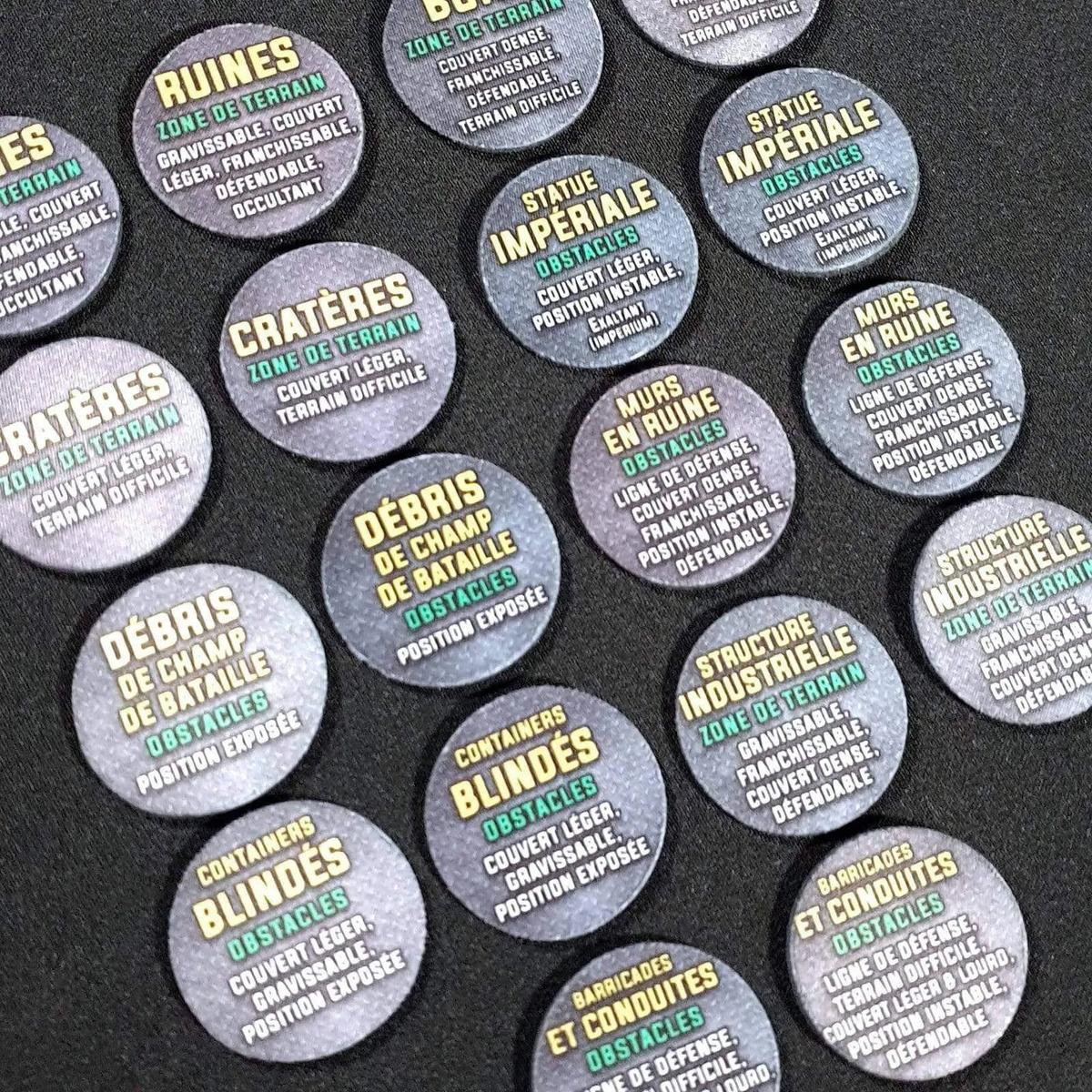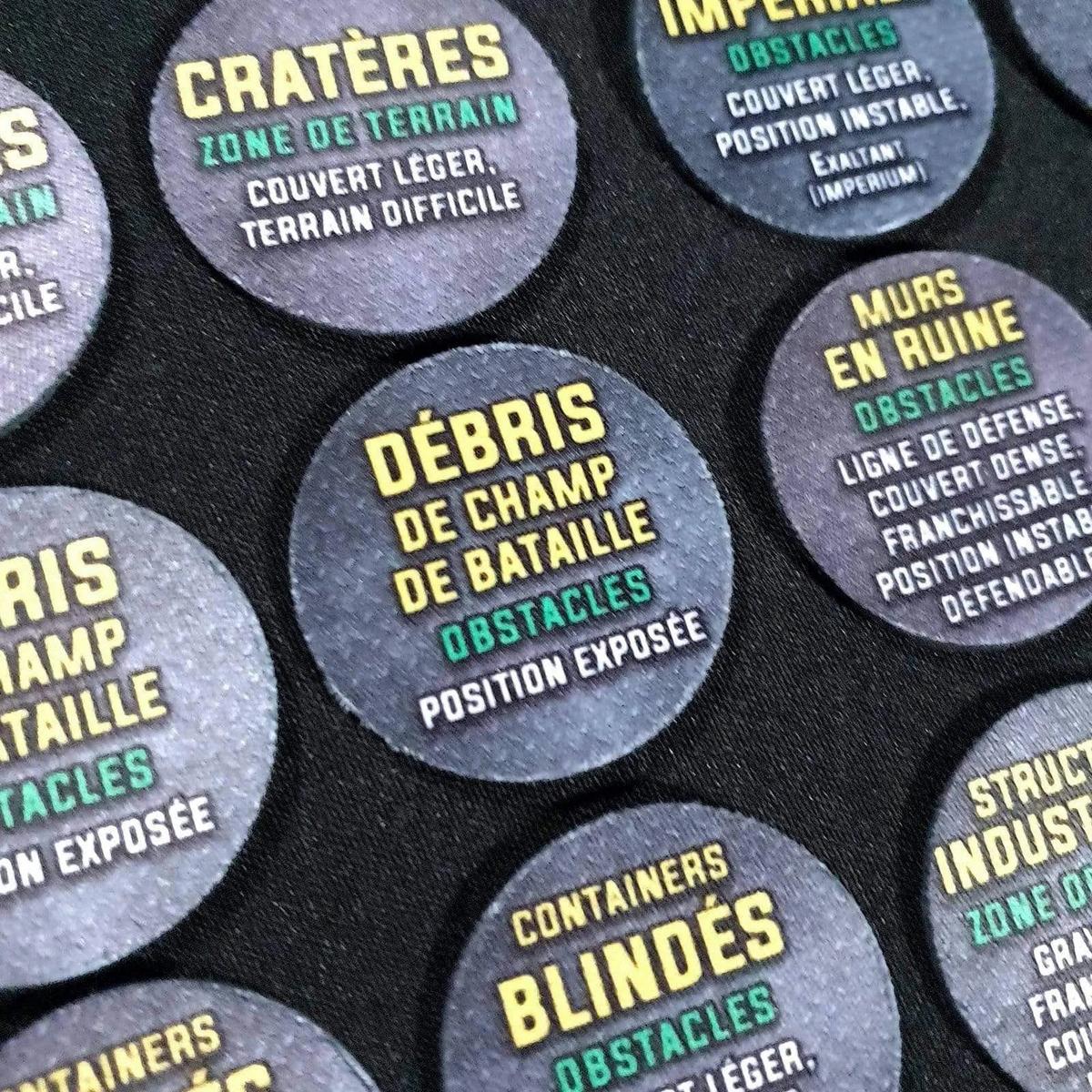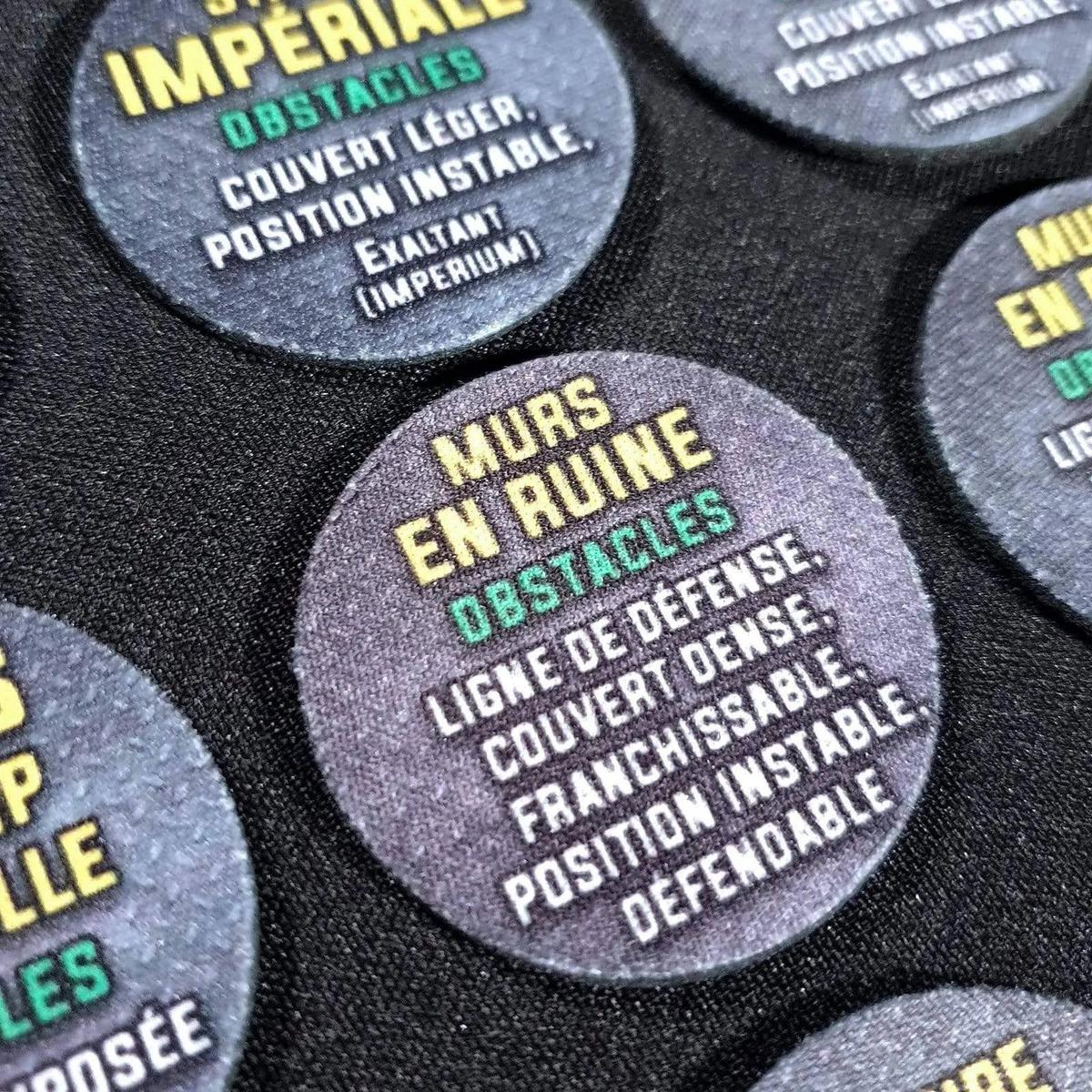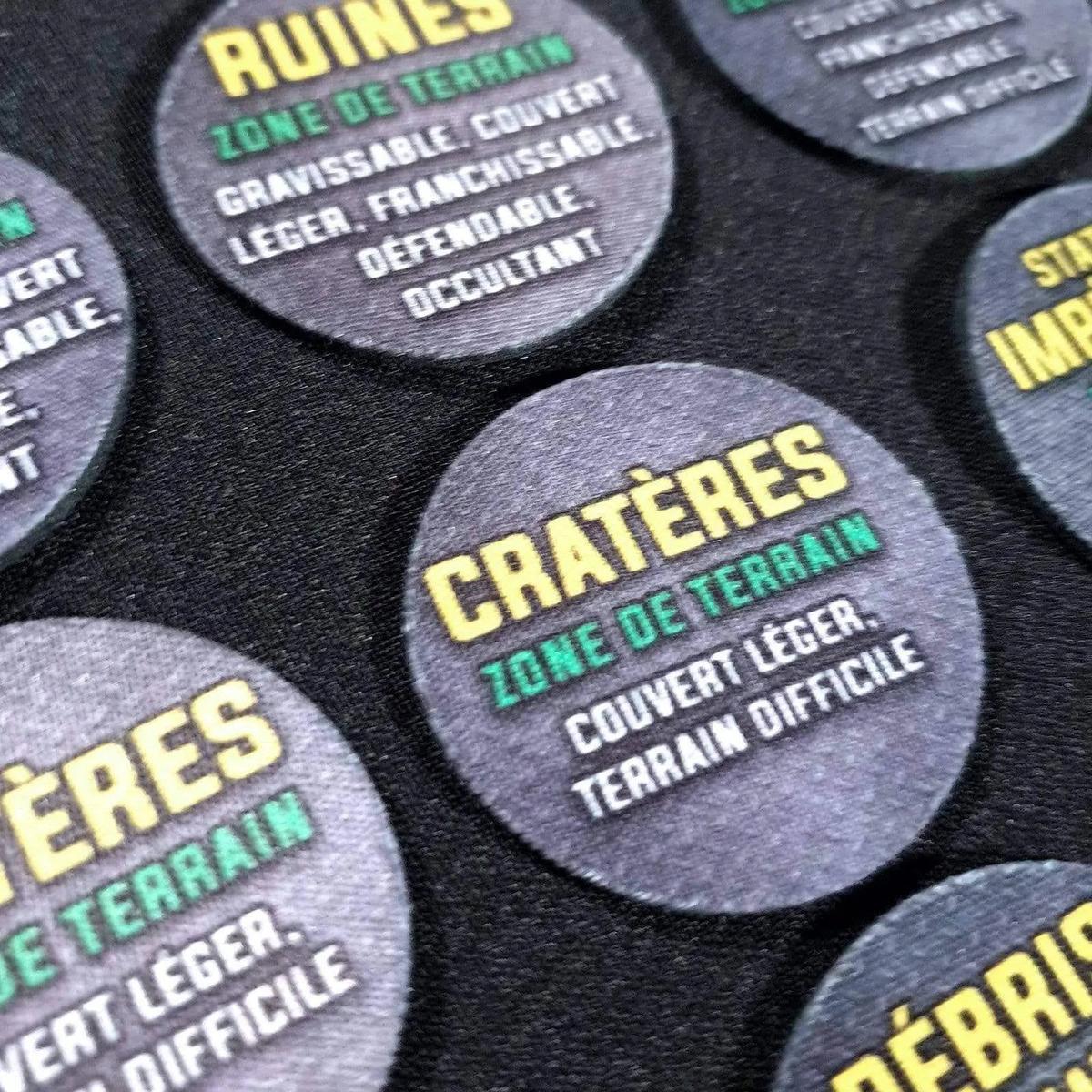 18 Neoprene Warhammer 40000 V9 Scenery Tokens
In stock
🎁 Free delivery from 200€
9 x 2 = 18 tokens of scenery tokens for warhammer 4000

Diameter 42mm 
2mm thick mousepad.
Hydrophobic layer.
⚠️ We remind you that neoprene is a flexible and deforming material, which when cut or printed (hot at 300°) can be deformed. It is therefore possible that the size of the mats differs by + or - 1 inch.
The format cannot therefore be guaranteed (current rate of returns on this problem = less than 1% of orders)
Des tapis de jeu immersifs, beaux et résistants !
Tous les bénéfices d'un tapis de jeu Crank WArgame
REDUCES THE SOUND

ANTI-REFLECTION

NO WRINKLES

WATER PROOF

NON-SLIP

FREE BAG
Impression HD

HD prints at 300dpi
Hydrophobic and anti-UV layer.

2.6mm thickness

For more resistance,
the thickness is 2.6-3mm.

Important

Sizes can
vary very slightly.

Rounded edges

Avoid any detachment
and tearing of materials.
pratique
je m'en sers tout le temps, plus de question c'est cool
Super pratique
Jetons très lisible et très pratique.
Trés utile
Surtout pour rester d'accord sur les zones un peu flou
Très utile en terme de jeu pour éviter le sempiternel "On avait dit quoi pour ce décors?"
Un must have :D