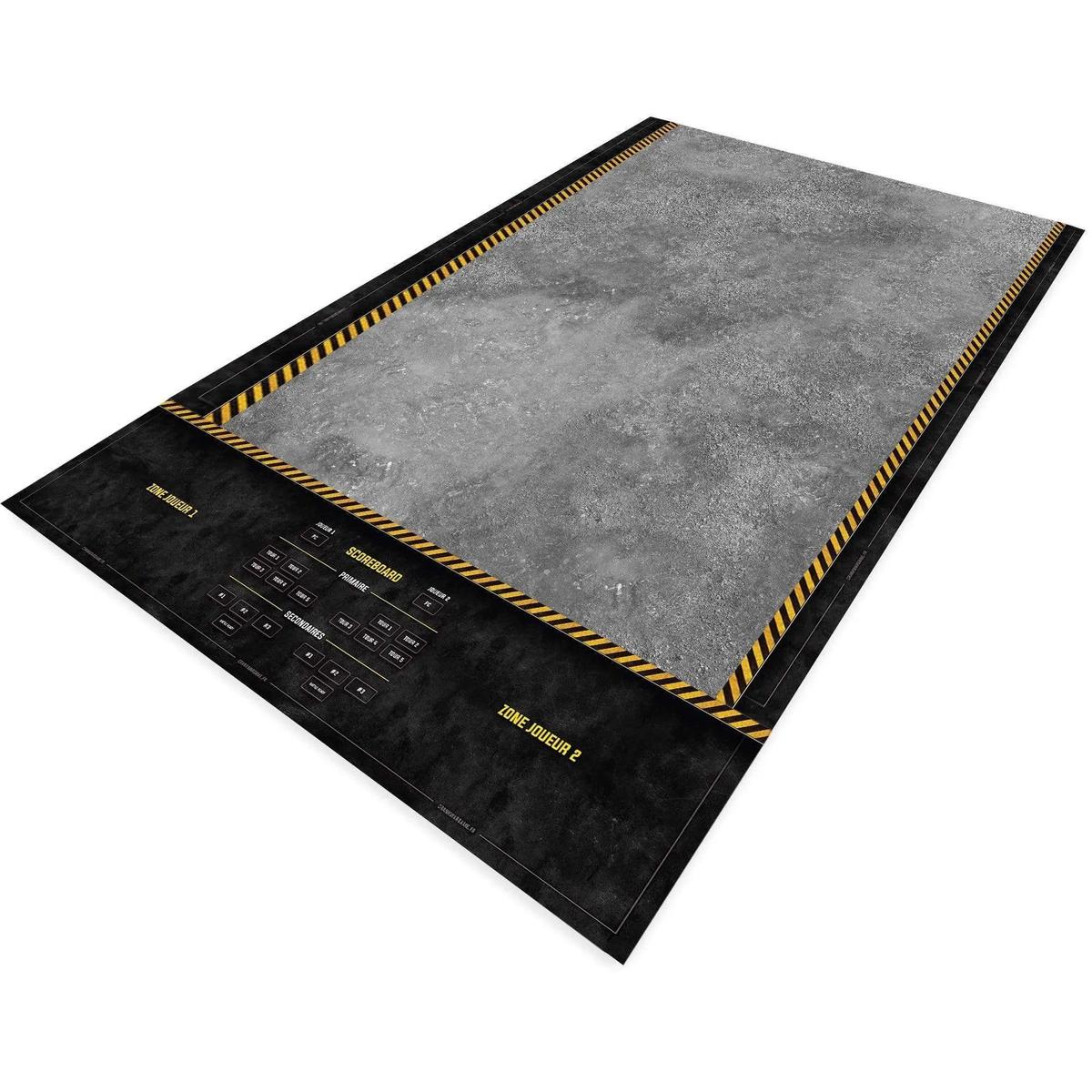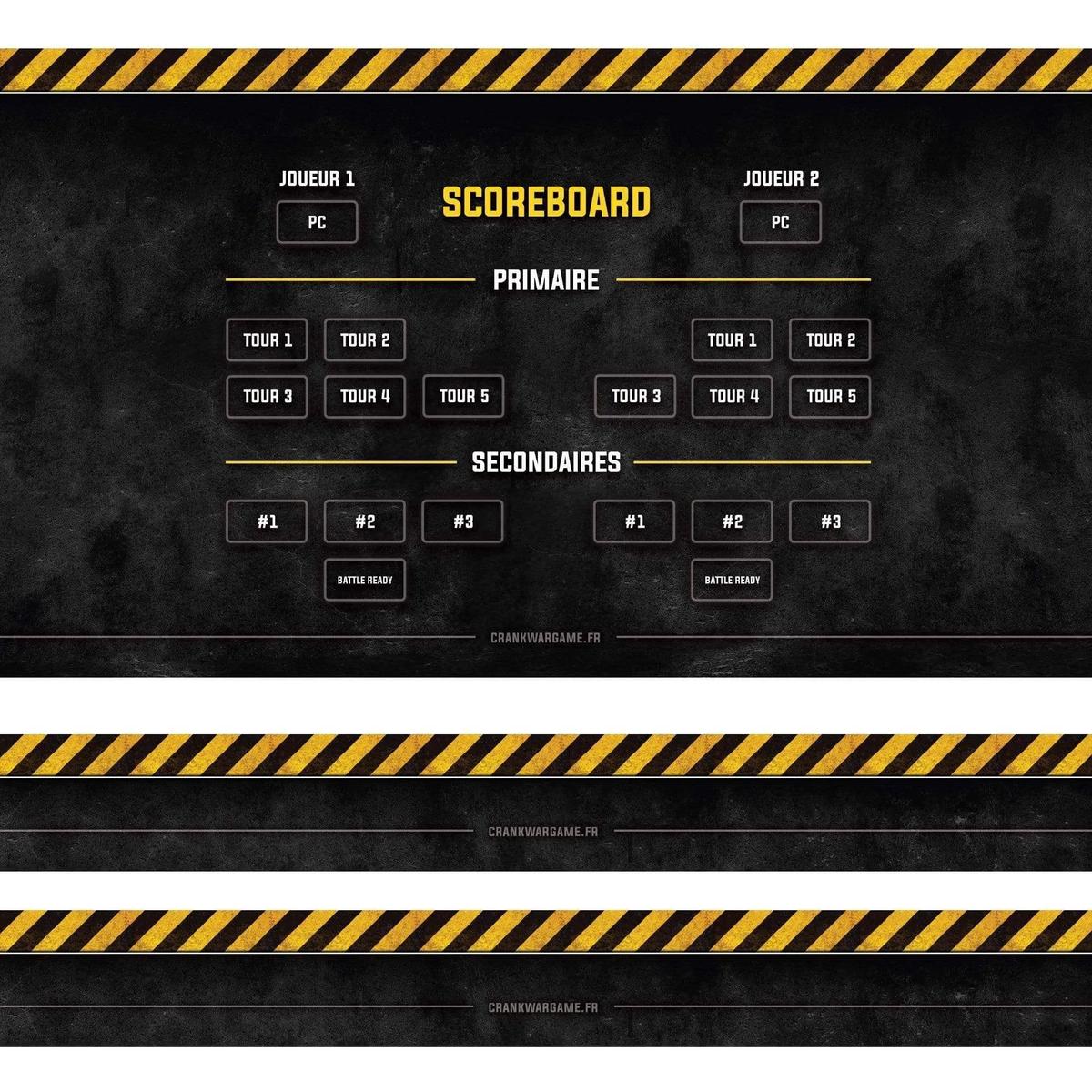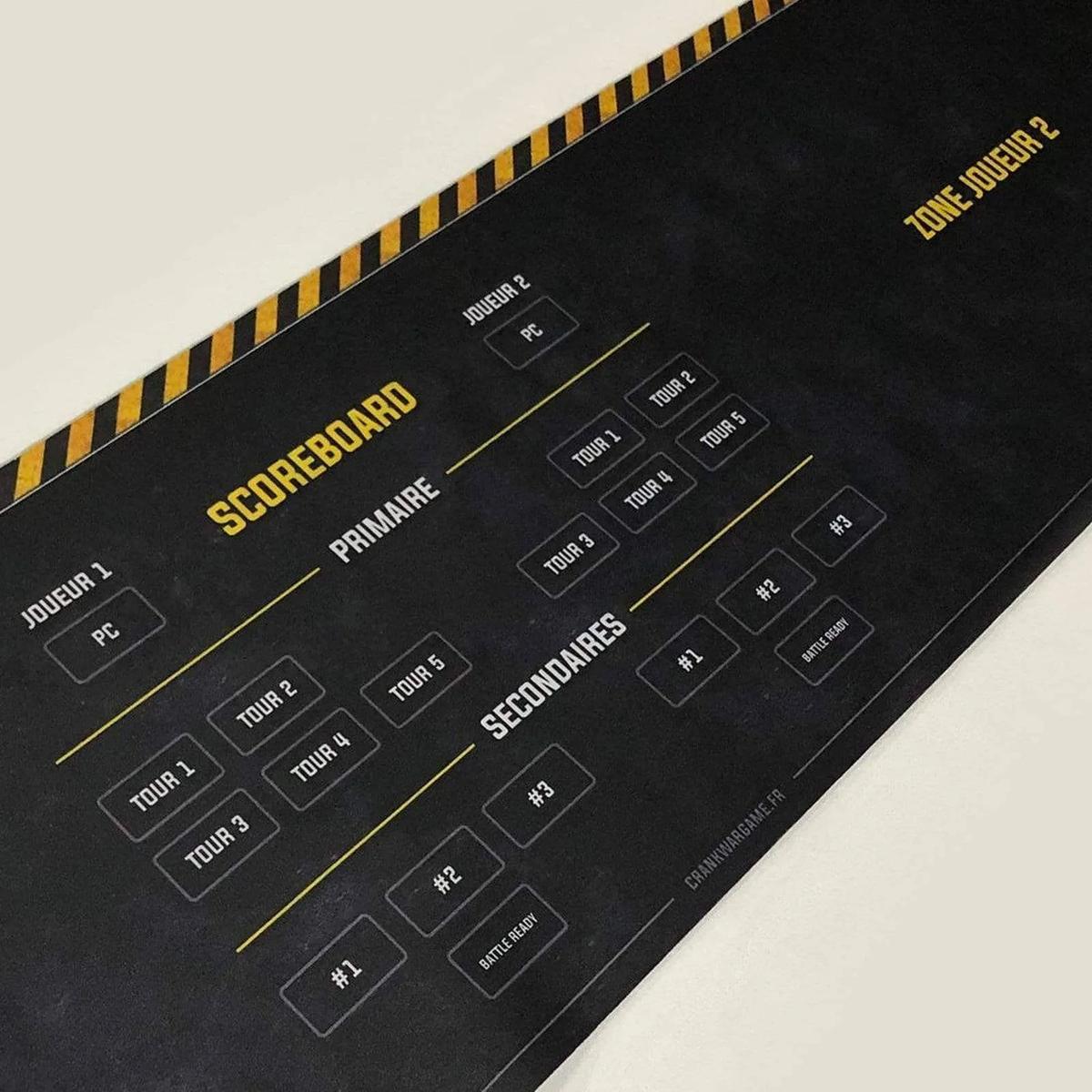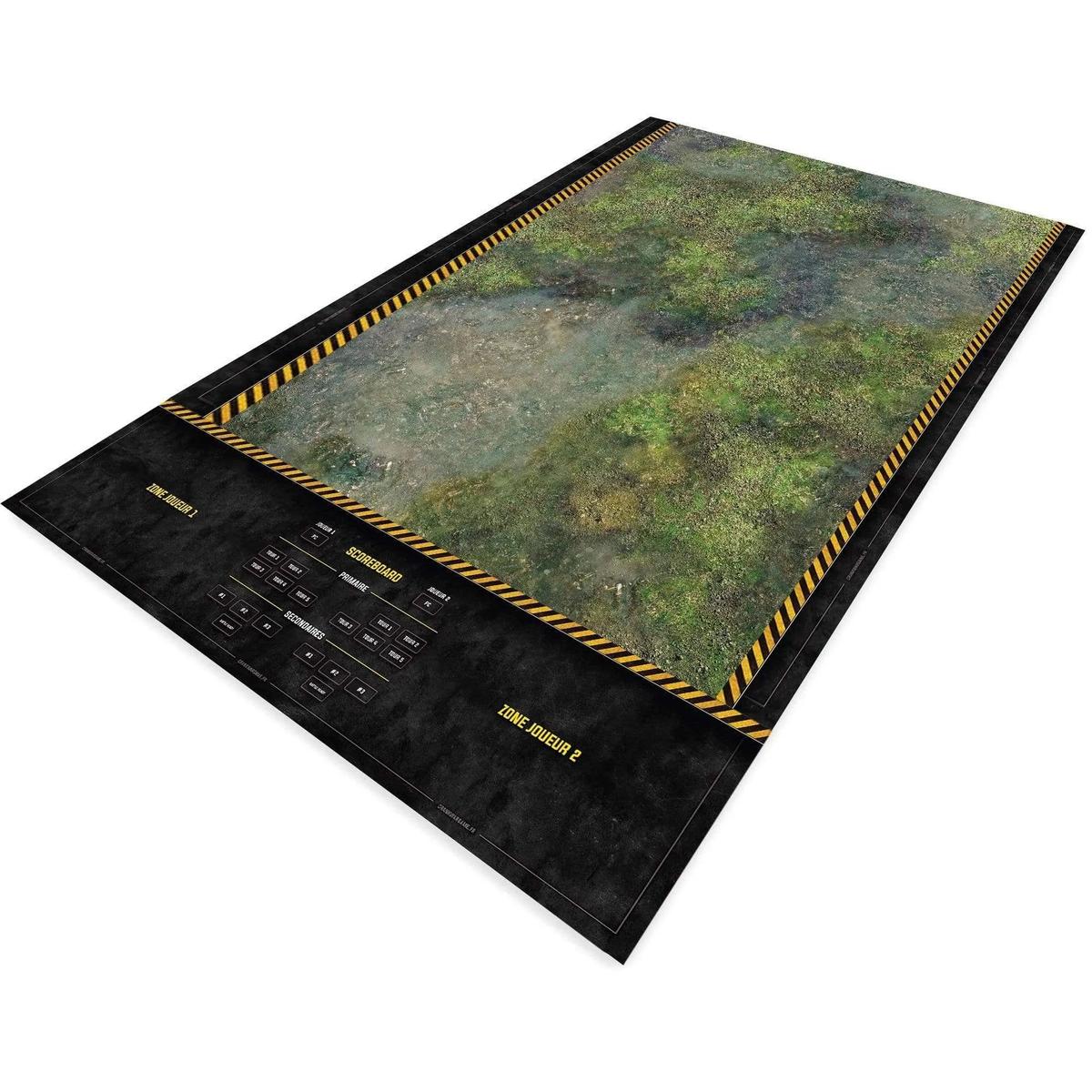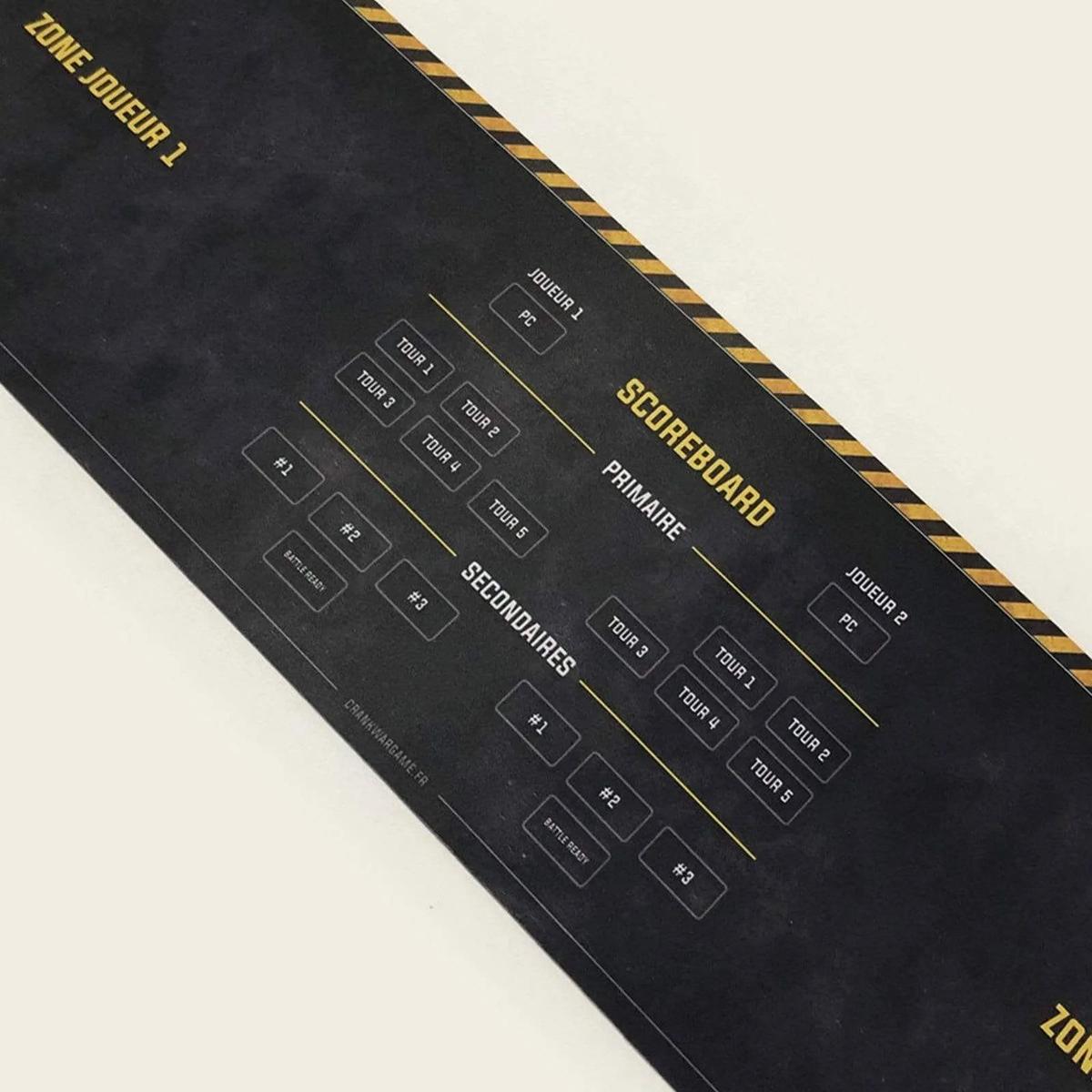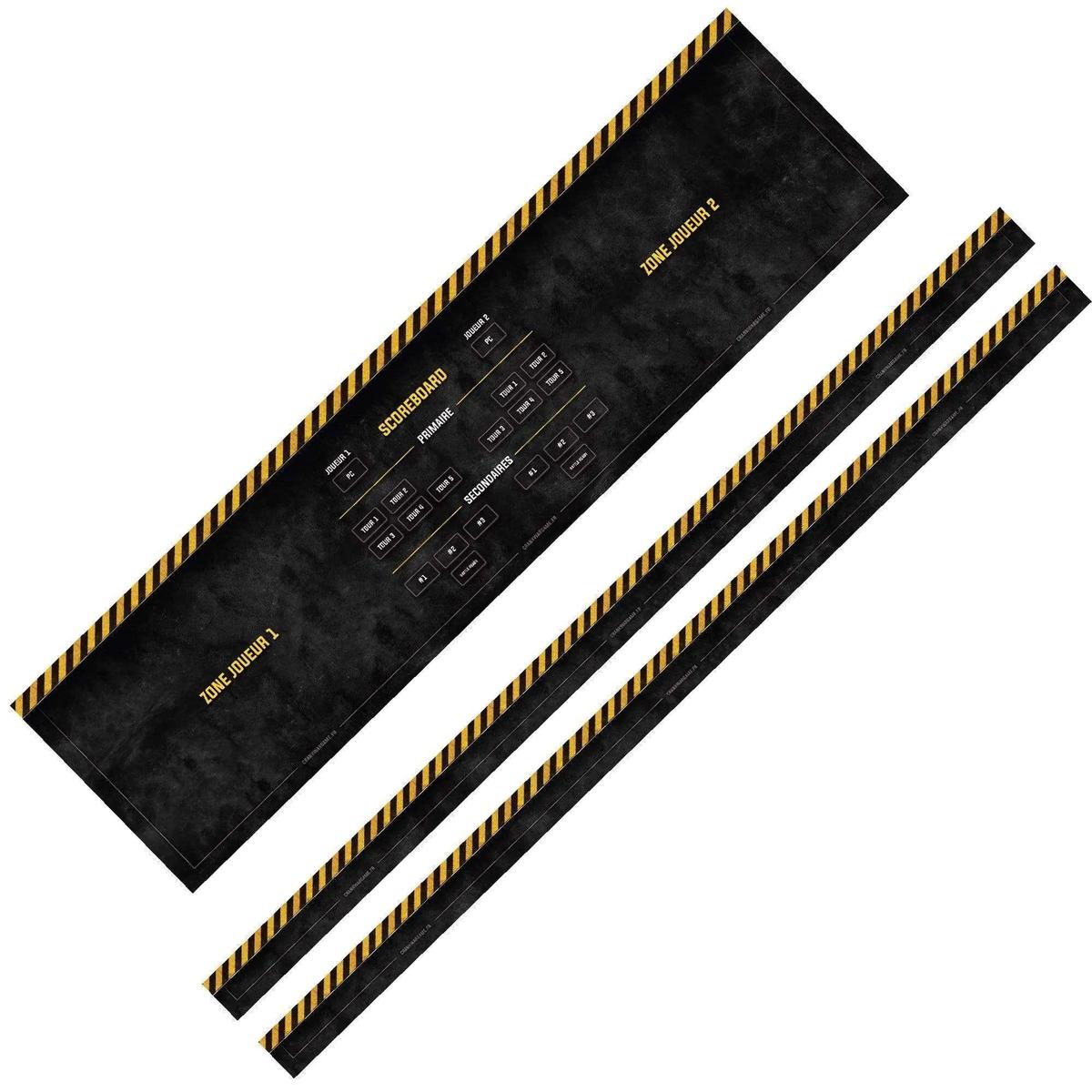 SCORE BOARDS, resizer de table pour Warhammer 40k V9
In stock
🎁 Free delivery from 200€
Resize your Warhammer 40000 v8 tables to v9 easily and quickly!
Our mousepad side-bars (2mm Neoprene) will be very useful to you! 
Battlemat W40K V9 resizing side bar pack
You own a whole series of carpets in 72x48 and you struggle to define your battlefield? Well that's it, you put down the three side-bars and BASTA! the battlefield is marked out!
are perfect for resizing your gaming table to the new standard size 60 inches x 44 inches pour Warhammer 40k V9.
This pack contains:
2 Neoprene side-bars 6" x 48"
1 side-bar 4" x 60" Neoprene
An area for organizing your maps and figs / Side-bar 
IMPORTANT :
Neoprene is a flexible material that evolves over time. The dimensions may vary but in positive (from 0 to 5mm), they will never be below the useful dimension!
⚠️ We remind you that neoprene is a flexible and deforming material, which when cut or printed (hot at 300°) can be deformed. It is therefore possible that the size of the mats differs by + or - 1 inch.
The format cannot therefore be guaranteed (current rate of returns on this problem = less than 1% of orders)
Des tapis de jeu immersifs, beaux et résistants !
Tous les bénéfices d'un tapis de jeu Crank WArgame
REDUCES THE SOUND

ANTI-REFLECTION

NO WRINKLES

WATER PROOF

NON-SLIP

FREE BAG
Impression HD

HD prints at 300dpi
Hydrophobic and anti-UV layer.

2.6mm thickness

For more resistance,
the thickness is 2.6-3mm.

Important

Sizes can
vary very slightly.

Rounded edges

Avoid any detachment
and tearing of materials.
Pack Side bars
Produits de qualité
Je conseille fortement
Fait le taf
Fait parfaitement le taf pour mettre les tapis 6x4 Aux dimensions 40K
Nickel
Parfait pour les parties Aos
Pratique
Produit pratique pour avoir la nouvelle taille de table 40k ou AOS
Je trouve ça super pratique et le tapis est très beau
Je recommande vraiment pour vos parties
Efficace et tellement pratique, surtout le tableau de scores
pratique mais trop petit !
il manque plusieurs centimètre dans les dimensions du set reçus !bien loin des millimètres annoncé, du coup je dois jouer avec des gros espaces entre les différentes bandes ... plutôt déçus donc.
tres simple et efficace convient pour WAR 40K et AOS bon produit
Adapte vos battlemat à W40k V9