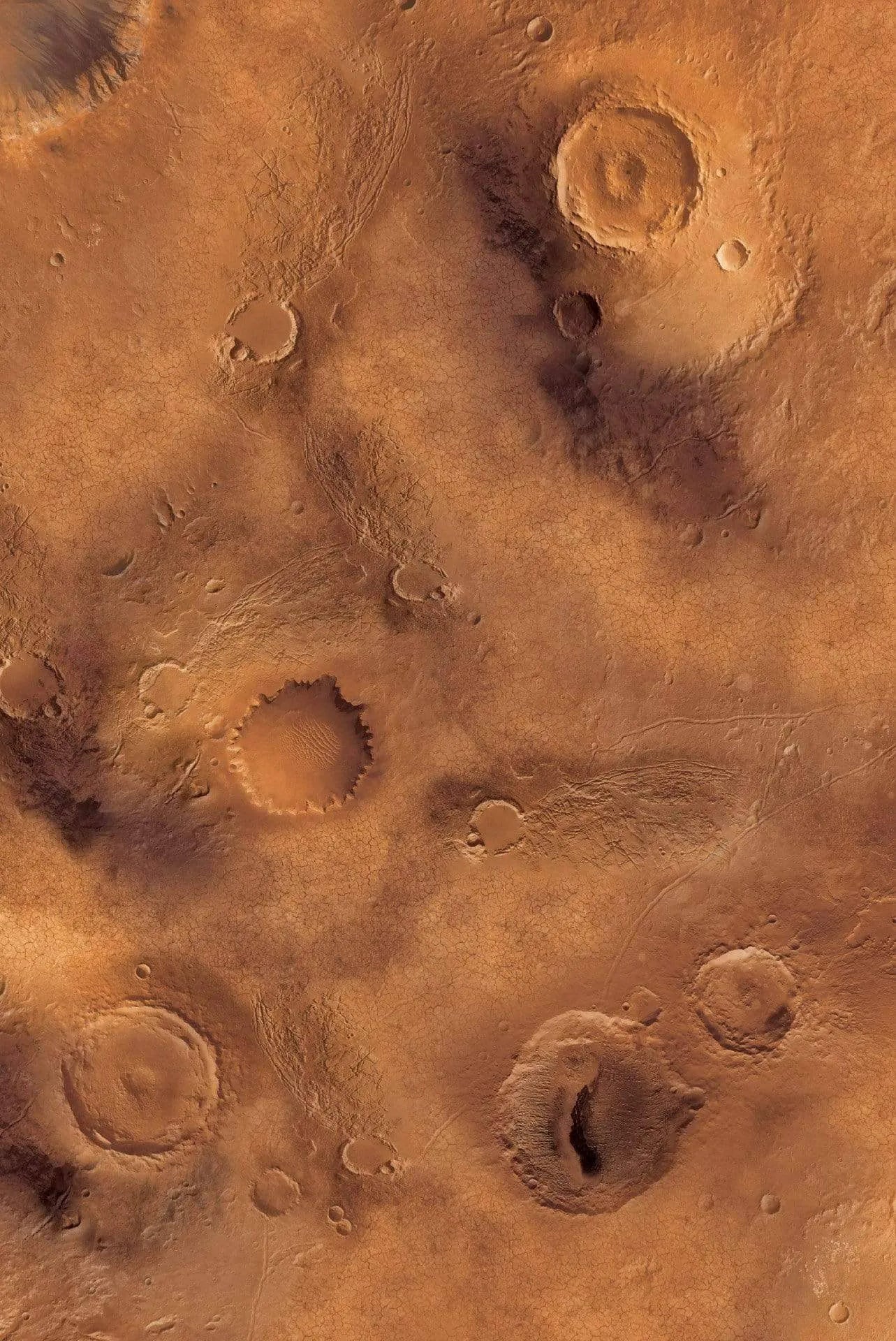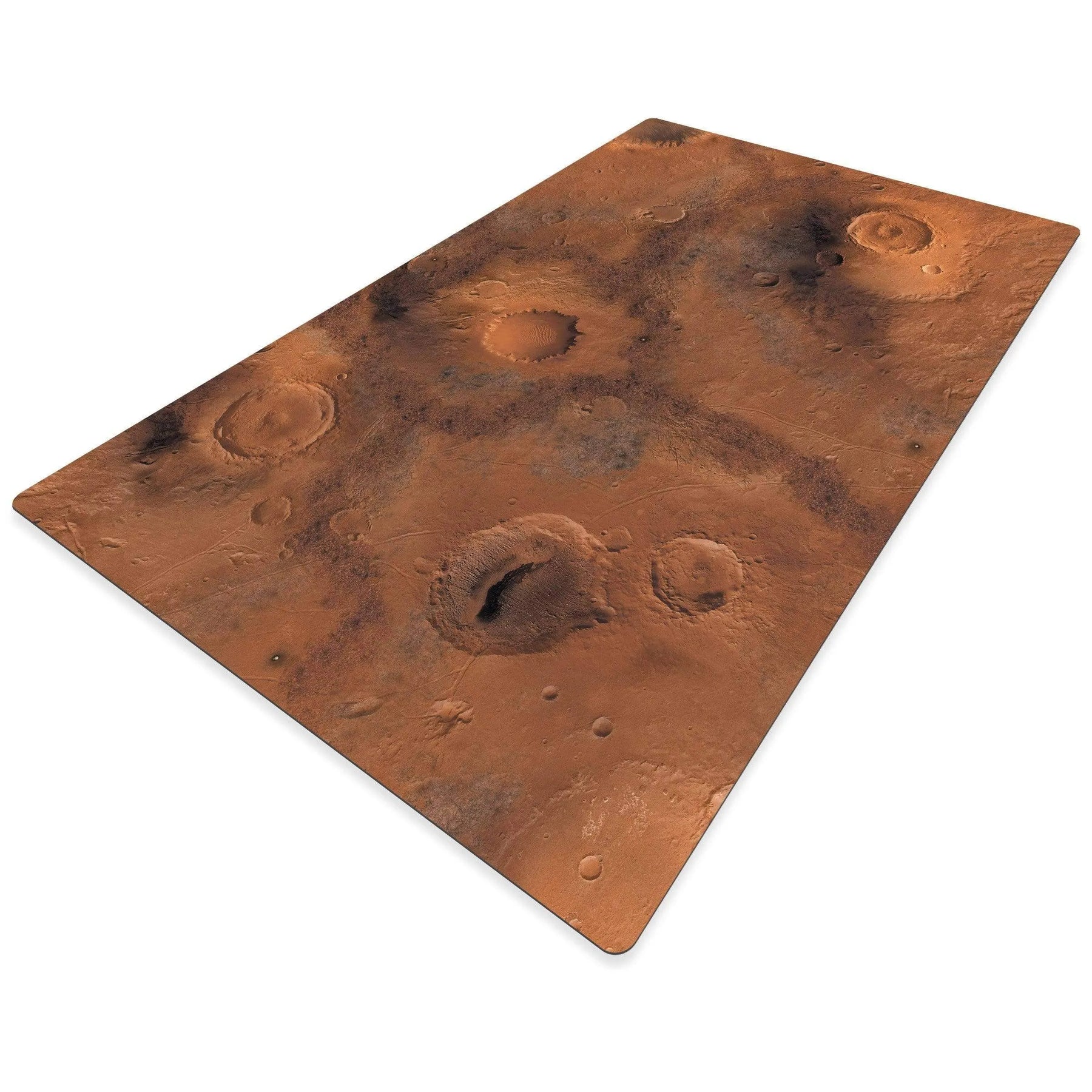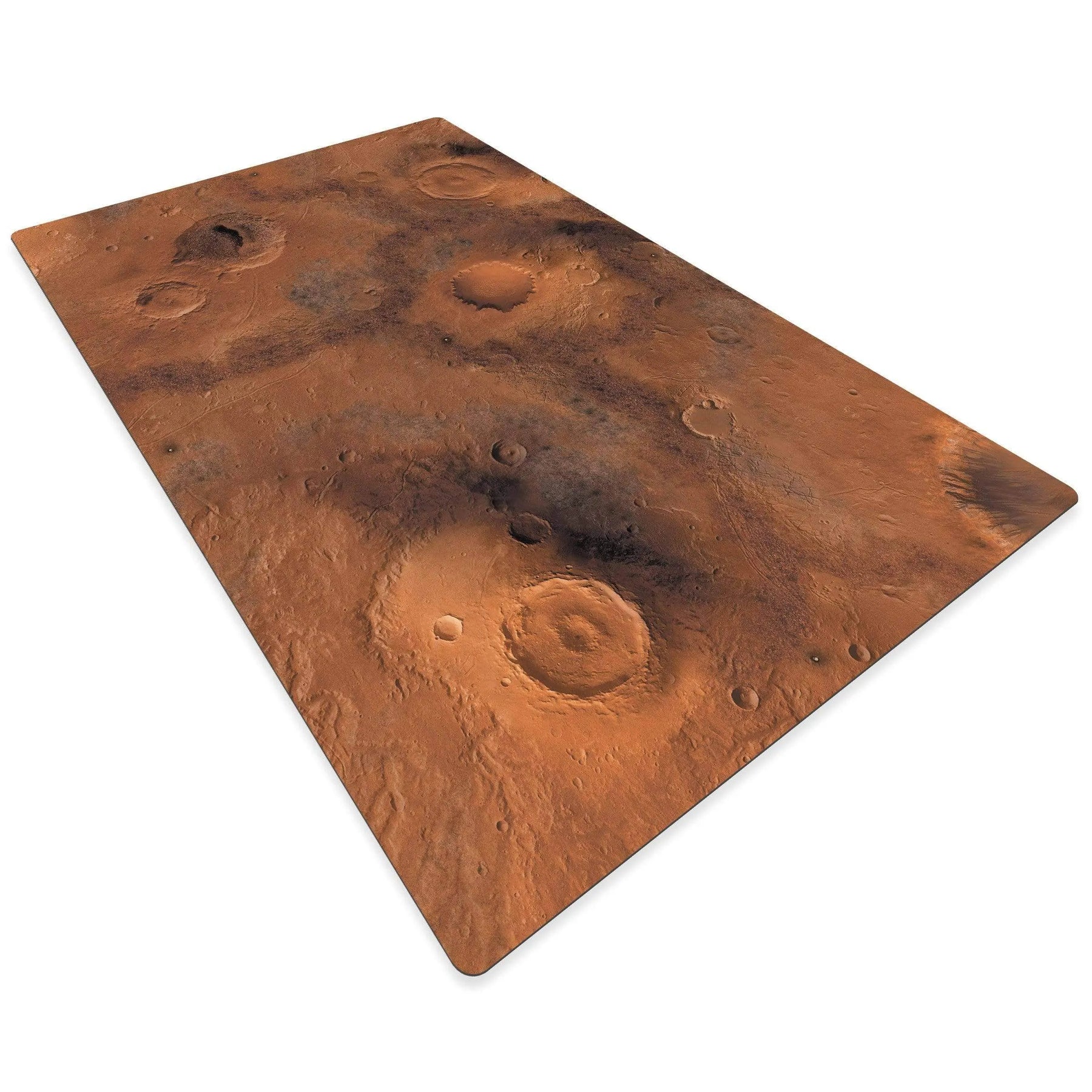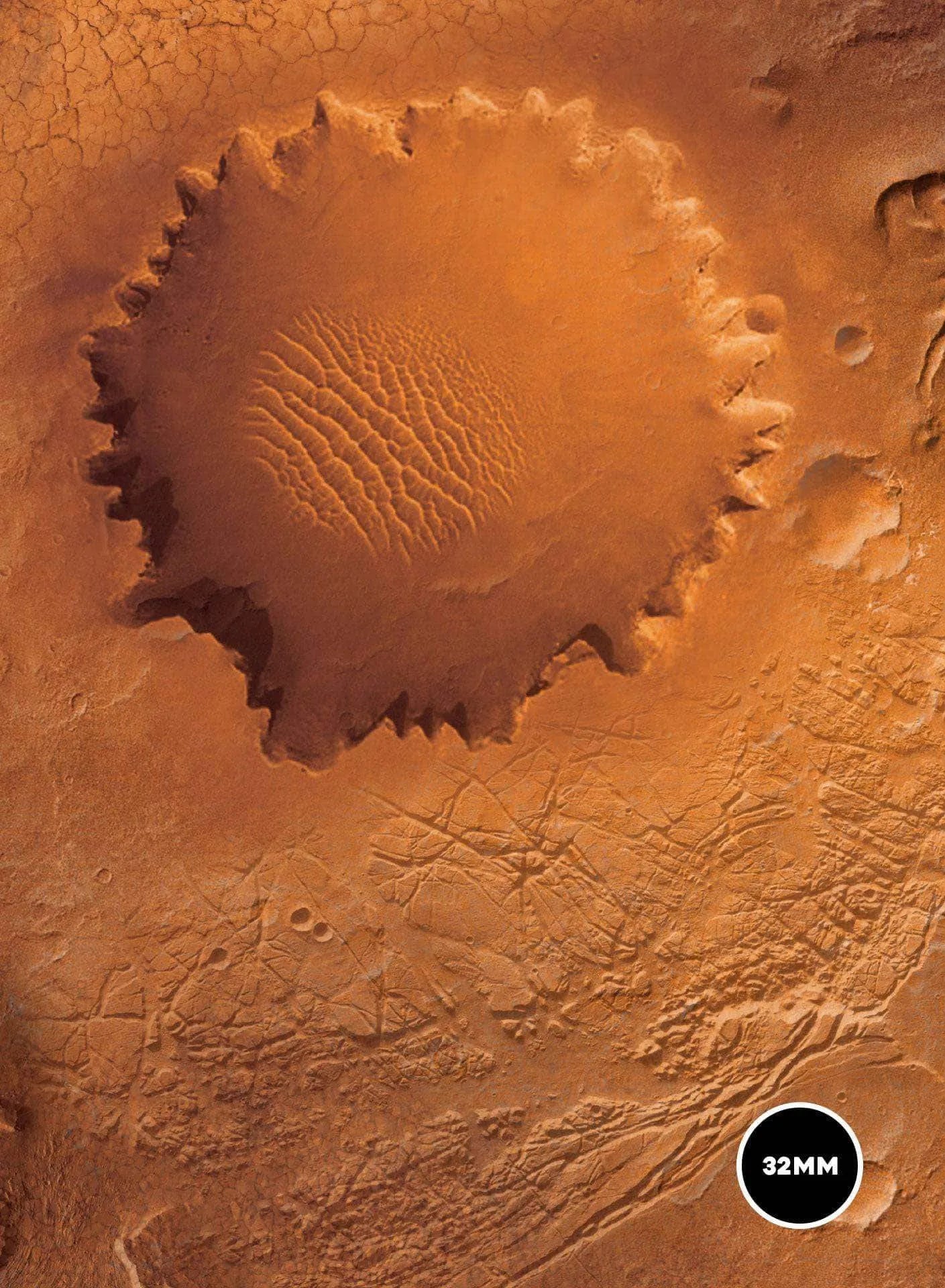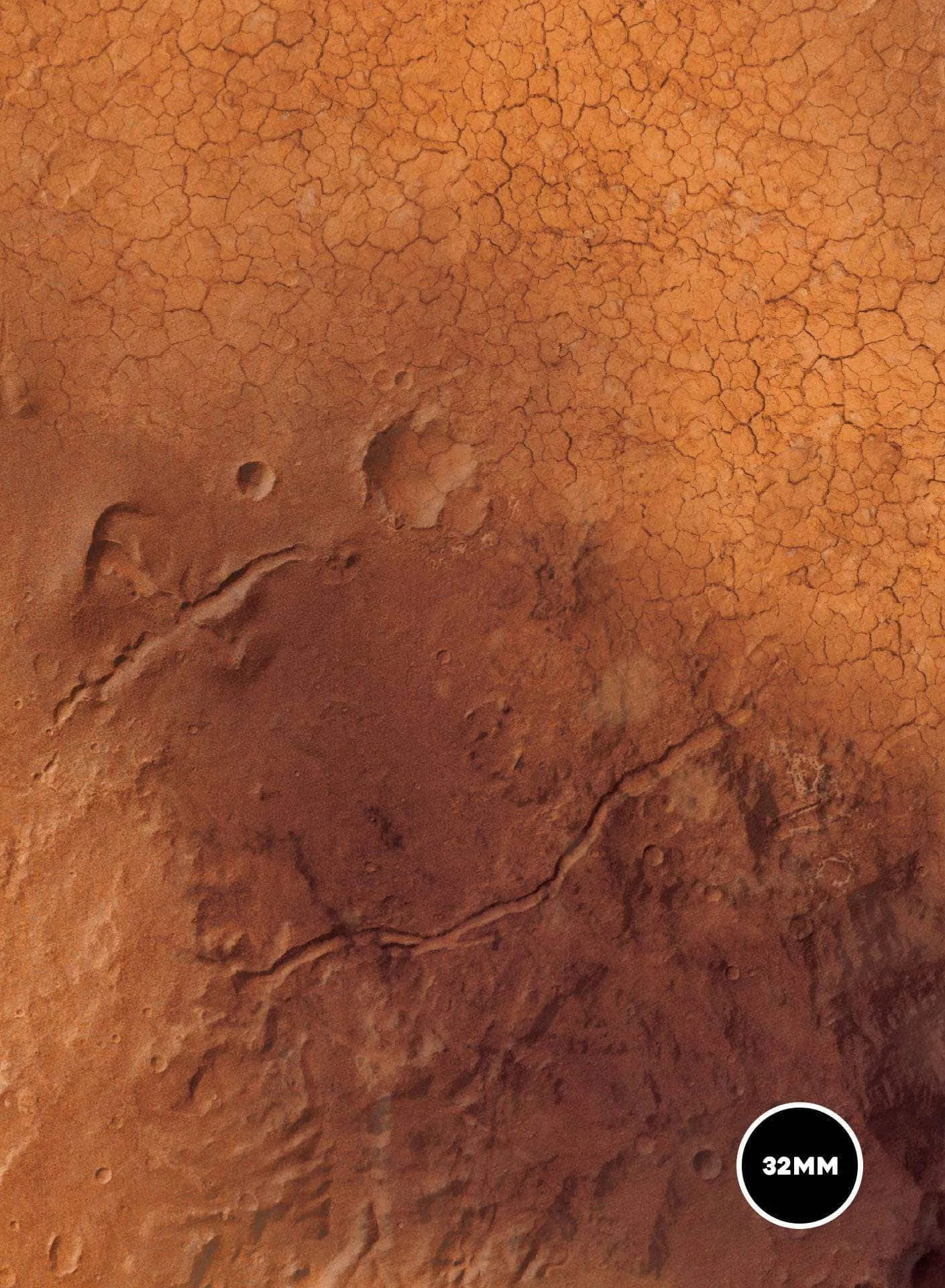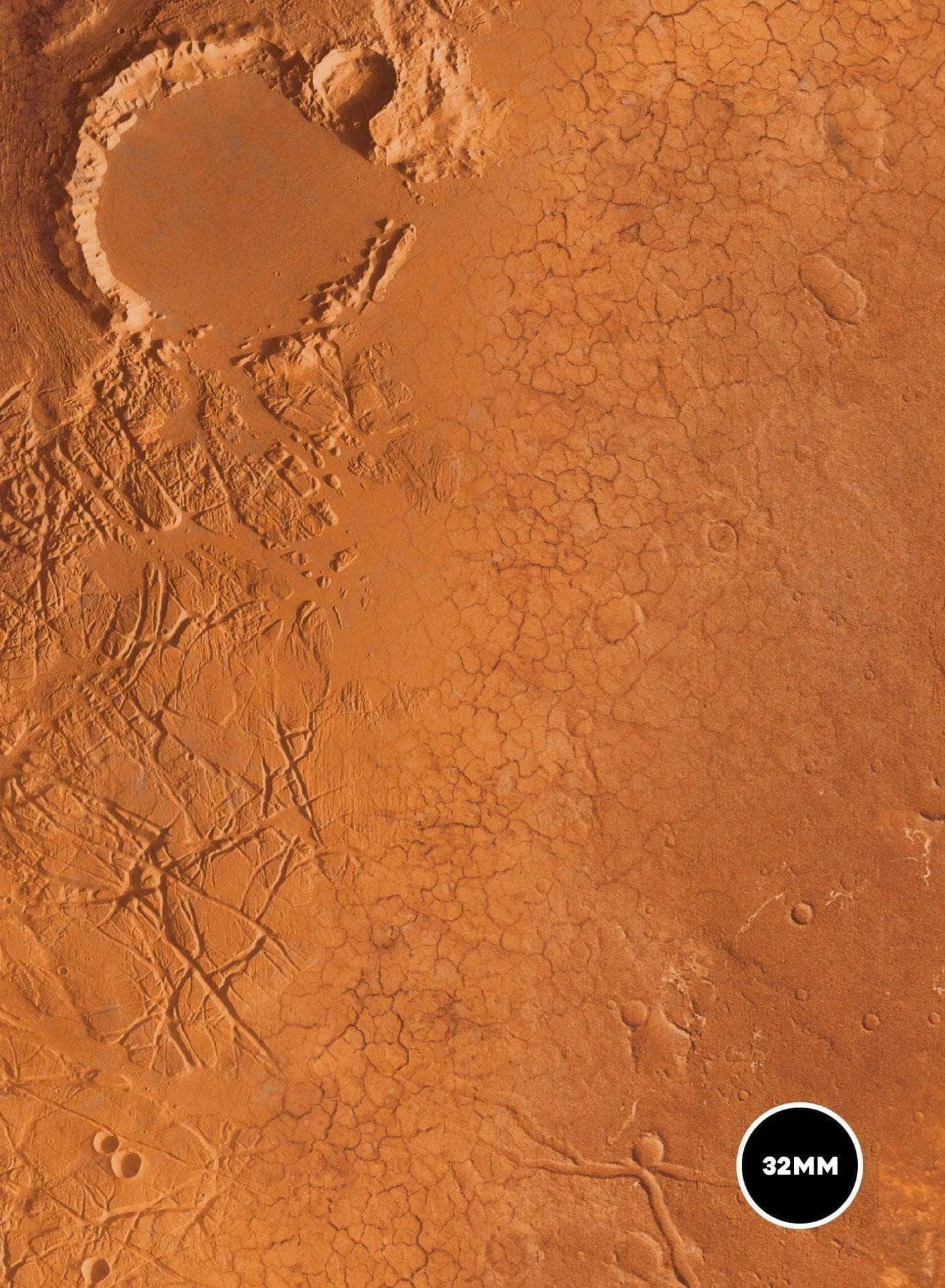 Mars - 72x48 - Playmat / Battle mat
🎁 Free delivery from 200€
Mars play mat 180cm x 120cm
 

wargames and miniature games..


The MARS battleground from the Neutral series is a studio favorite!

Fan of the Adeptus Mechanicus, we needed a Mars type playmat for our Catalog. This Terrain will really enhance your scenarios and can even make a perfect support for your board games.

Right now, 56 million miles away, a red planet, isolated and empty... Yet war echoes across the universe. prepare yourselves ! Mars is within your reach!


 


Turn your game tables into a real battlefield from all our favorite movies and books! Size standards for all types of miniature games, role-playing games or board games.

  
Characteristics
Features of this playmat:
Taille : 6'x4' - 183cm x 122cm
FREE "Battle Bag" bag!
Neoprene and jersey play mats (mouse pad). 
Highly detailed "Full color" print
Thickness: 2 to 3mm
Liquid resistant
Anti-slip
Anti-crease and anti-bump
Anti-reflection UV filter
Ensures smooth movement of figures
Soften the sound of the dice falling on the carpet
The weight of the carpet ensures a perfectly flat rendering
Weight: 4.5kg
⚠️ We remind you that neoprene is a flexible and deforming material, which when cut or printed (hot at 300°) can be deformed. It is therefore possible that the size of the mats differs by + or - 1 inch.
The format cannot therefore be guaranteed (current rate of returns on this problem = less than 1% of orders)
Des tapis de jeu immersifs, beaux et résistants !
Tous les bénéfices d'un tapis de jeu Crank WArgame
REDUCES THE SOUND

ANTI-REFLECTION

NO WRINKLES

WATER PROOF

NON-SLIP

FREE BAG
Impression HD

HD prints at 300dpi
Hydrophobic and anti-UV layer.

2.6mm thickness

For more resistance,
the thickness is 2.6-3mm.

Important

Sizes can
vary very slightly.

Rounded edges

Avoid any detachment
and tearing of materials.
Juste parfait !
J'ai acheté ce tapis (et quelques autres) pour équiper une travée du match retour de la ligue 2 Nord Ouest (ligue par équipe de 40k) et c'était parfait.
Je les ai redécoupé au format V9 et je me suis servi des chutes pour faire des zones de foret pour mes autres tables.
Comme d'habitude, la qualité est au RDV : Son épaisseur gomme les défauts de la table et réduit le bruit des dés, son aspect mat est du pus bel effet et sa housse est pratique !
Bref, un excellent investissement pour notre asso !
C'est un formidable achat, le tapis en lui même n'est qu'un énorme tapis de souris mais la matière est impeccable et se nettoie bien (testé après quelques parties dans un garage). Le motif martien test superbe (façon GoogleMars), l'impression nickelle. Les chocs des dés sont amortis, rien n'abîme les socles de figurines contrairement aux tables classiques. Ne reste qu'a bricoler d'avantage de décors dans le thème. Et la sacoche de transport avec fait vraiment plaisir.
L'envoi est rapide, seule la livraison en points relais peut être un peu laborieuse, choisissez le bien.
Je recommande, vous en aurez pour longtemps avec ce tapis et vos tables auront un charme certain.
Ce tapis est magique
Très belle qualité, ce tapis correspond très bien à sa description, idéal pour un décor Geonosis pour Star Wars Legion. L'anti-reflet est très pratique. La livraison fut rapide. Très bon rapport qualité/prix et la sacoche de transport fournie pour le tapis est très pratique aussi
Tapis mars
Excellent service et equipe à l'écoute. Le tapis est de qualité et très bien détaillé.
Super service
Equipe au top, très réactifs, sympa, et orientés clients. Le tapis est de très bonne qualité, super impression. Il manquerait juste 2 ou 3 élastiques (ou équivalent) pour faciliter le rangement - mais c'est plus un conseil qu'un besoin ! :)
Bon playmate
Le tapis est de qualité et l'image de bonne définition et bien imprimée.
Un ensemble de qualité.
Un cadeau parfait !
J'ai eu la chance de gagner ce tapis lors d'un concours organisé par Crank Wargame et j'en suis comblé ! La qualité d'image est impressionnante, une vrai immersion dans le jeu. De plus la qualité des matériaux est parfaite et bien au dessus des autres tapis du marché, ceux que je possédai déjà n'ont pas le détail d'impression, l'imperméabilité ni la résistance des tapis Crank Wargame. J'apprécie tout particulièrement les angles arrondis pour une meilleurs durabilité, les crane disséminés sur le tapis permettant d'avoir le milieux du tapis ainsi que les nouvelles dimensions à warhammer 40k sans oublier la sacoche offerte avec le tapis. Un must have !